Sales Proposal/Quotes
SeoToaster e-commerce package supports quote functionality which allows you to create beautiful sales proposals, send them to your leads and collect payment both through the payment methods that include PayPal and SagePay for the quotes and the payments collected outside of the system, (cash, check or via a wire transfer)it can be reflected that a payment has been collected in your CRM and bridge the gap between offline and online transactions. This lets you collect a partial offline and complete the transaction by collecting a final payment online.
SeoSamba Sales Proposal Feature
 Adding details to your Quote is very Simple, if you have attached a quote ti an opportunity on a Lead detailed screen, all lead information will get populated automatically and there will be a link to this lead next to their email: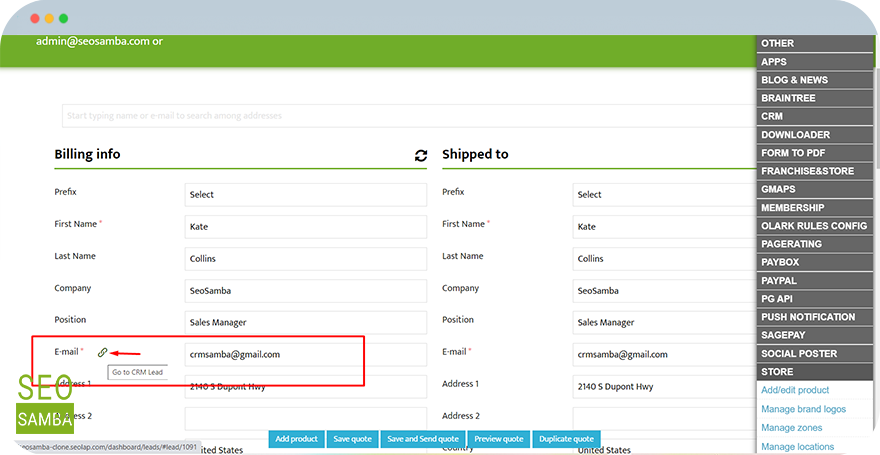 You can order any design for the quote layout from SeoSamba Team by contacting sales@seosamba.com or filing this Contact Form.