Offline Payments
Collect deposits for your signed contracts and quotes generated in the SeoSamba CRM via payment plug-ins that include PayPal and SagePay, you can also request to have a plug-in developed for your specific processor.
In the event that a payment is collected outside of the system, (cash, check or via a wire transfer), it can be reflected that a payment has been collected in your CRM and bridge the gap between offline and online transactions. This lets you collect a partial offline and complete the transaction by collecting a final payment online.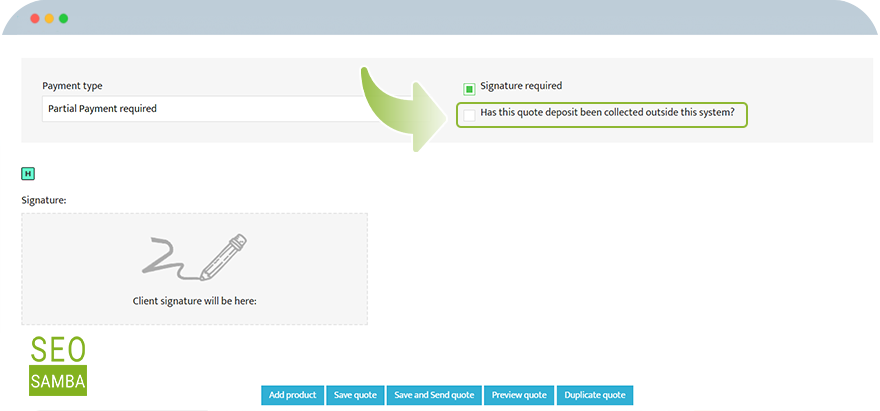 After you have created a quote and sent it to your customer, (by this time you already might have known in what way the payment will be done) in case you got payed in cash or a bank transfer or any other way, just go back to your quote (you can find it on the Quotes tab in the CRM or in the Lead's Timeline) and click on the checkbox "Has this quote deposit been collected outside this system? "This way you will mark the partial payment collected. To Complete the payment, move to the Orders Tab and Mark this order and "Payment Received"