Lead list view and Bulk Actions
All leads are collected in the Lead list view. You can obviously browse them by going from one page to another, but also there is a handy search field and a filter mechanism.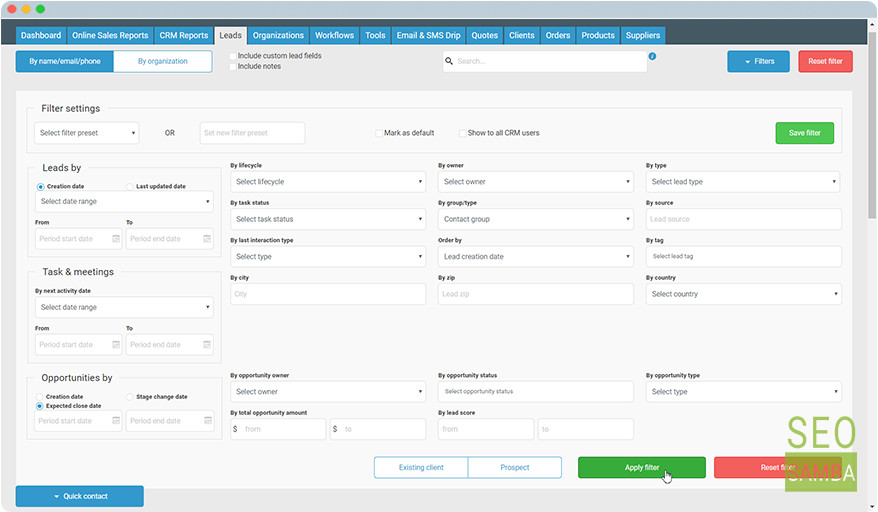 On the filter screen, you can preset different types of search inquiries to access the most frequent set of filters at one click. Preset created by Admin and with unchecked "Show to all CRM users" option will be available for Admins only. Presets created by Sales Person will be visible to all CRM users.The next part of Lead list is Recently viewed profiles: 10 the most recent Leads and Organizations will appear here for quick access.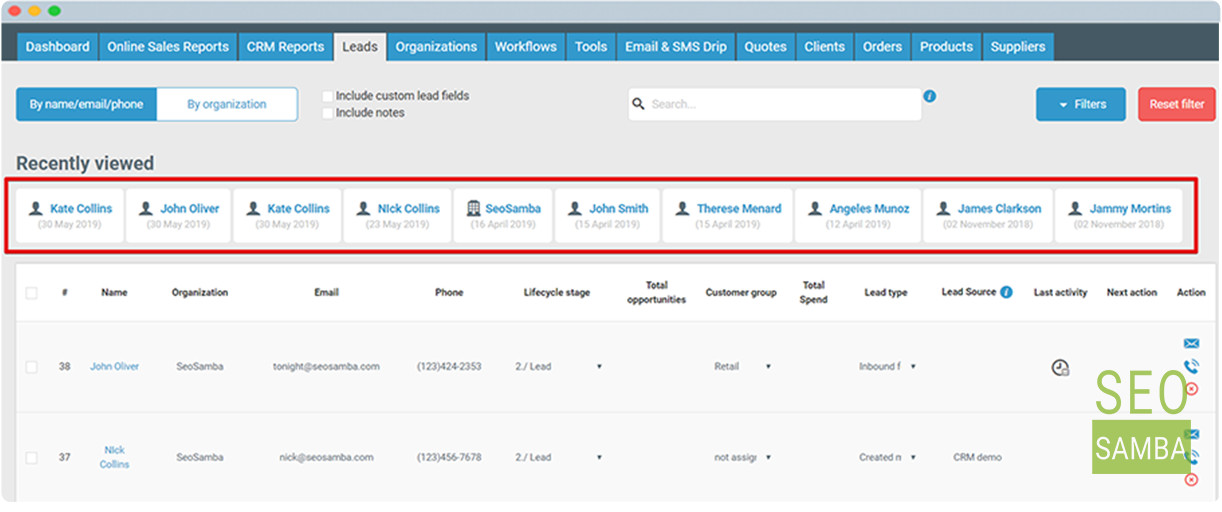 On the Lead list itself, you can modify some leads' data, such as organizations, emails, phone numbers, assign groups, lead types and stages. Also, you can swiftly send an email or place a call. If you want to delete a lead, this is the place to do so.
And the last, but not the least feature of the Lead list is butch actions. You can easily add a group of leads to email lists, change lead owner (only available for Admins) or export leads to a spreadsheet.