CRM Dashboard
Tracking your team's performance, keeping funnels organized and seeing if you've met your goals is probably at the top of your to-do list on a daily basis. Doing that just got easier with SeoSamba's CRM Ultimate analytics dashboard.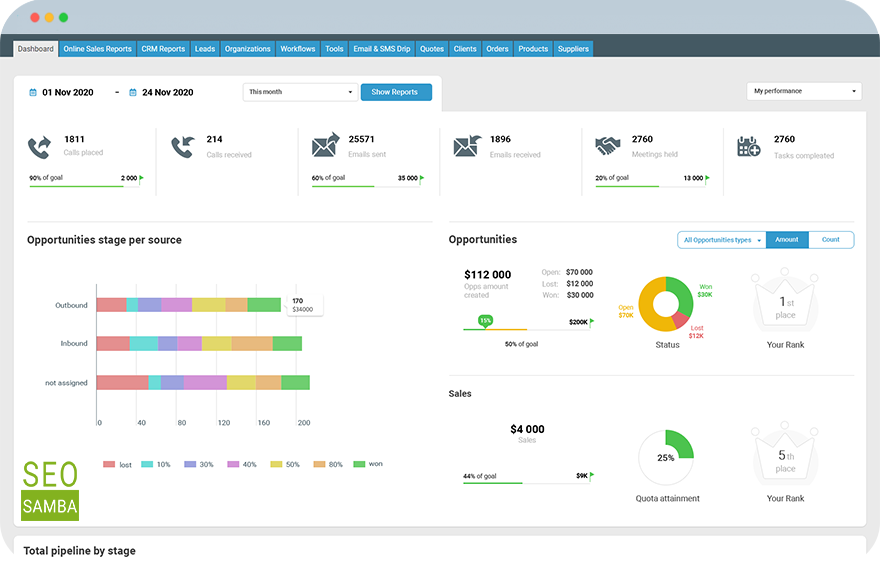 In your dashboard, you can quickly find and view opportunities, tasks, and your recent leads to attach notes or set tasks for yourself or your sales team.

See exactly where your team is at in reaching their quotes. Track KPI's such as number of emails sent, calls made, calls received and meetings held to help you tell if you're on track for hitting your numbers.

You can set them up for each team member on you CRM Config menu on "Goals and Quotas" tab: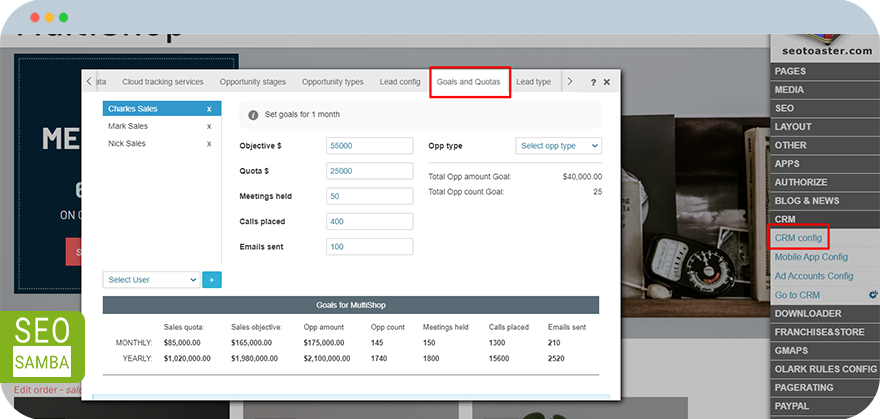 You need to Set Up Users accounts first and then you can assign their personal goals which each of them will see on their personalized Dashboard view: 

View open, won and lost opportunities and filter by type, view sales revenue and lead source data at a glance, plus check out your most recent leads and your engaged leads. Leads display the most recent engagement and by which channel they engaged by, attached sales opportunities and sales cycle stage information. You'll love how easy it is to view data for yourself and your team so that you know exactly where your sales numbers are at all the time.