Adding & managing templates
Adding and managing templates in your CRM is very simple. You can add a template in a few clicks and find it back whenever you need it.
Creating templates is also very easy. It uses simple HTML and Content Widgets to add a content area to the page.
If you want to add a new template to your website, click on Layout - Add template on the admin panel.
Type a name for your new template and choose a type of the template from the dropdown list. Paste your HTML code and click "Save".
If you need to edit this template go to Layout - Edit this template.
If you want to edit another template, click "other templates" and you will see the list of all your templates.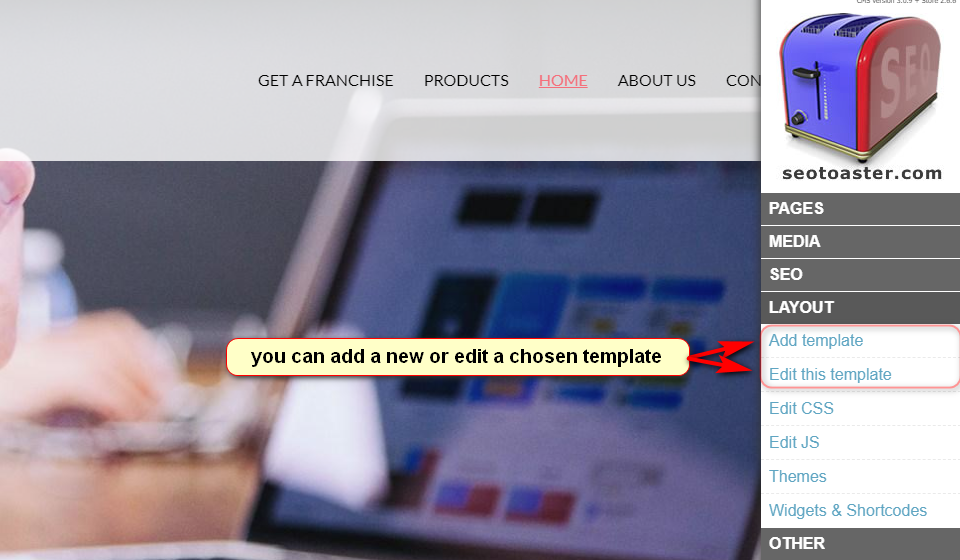 ---