Lead Workflows
Lead workflows help you automate all your marketing efforts directed on your existing leads in your website CRM depanding on their actions, properties and statuses.
Product SKU Workflow
This workflow is a great example of how you can improve your sales by offering your customers just the right selection of products they will be happy to get based on the purchases they have already made in your shop thanks to adding as many as you need automatic product-SKU workflows in your SeoSamba CRM. It's super easy to do and will boost your sales process quickly after you set them up. So, open your Workflows tab in and on Lead Workflows select "Lead Actions" option from the drop-down, then Pick Products SKU from "Select sub values" drop-down and hit  +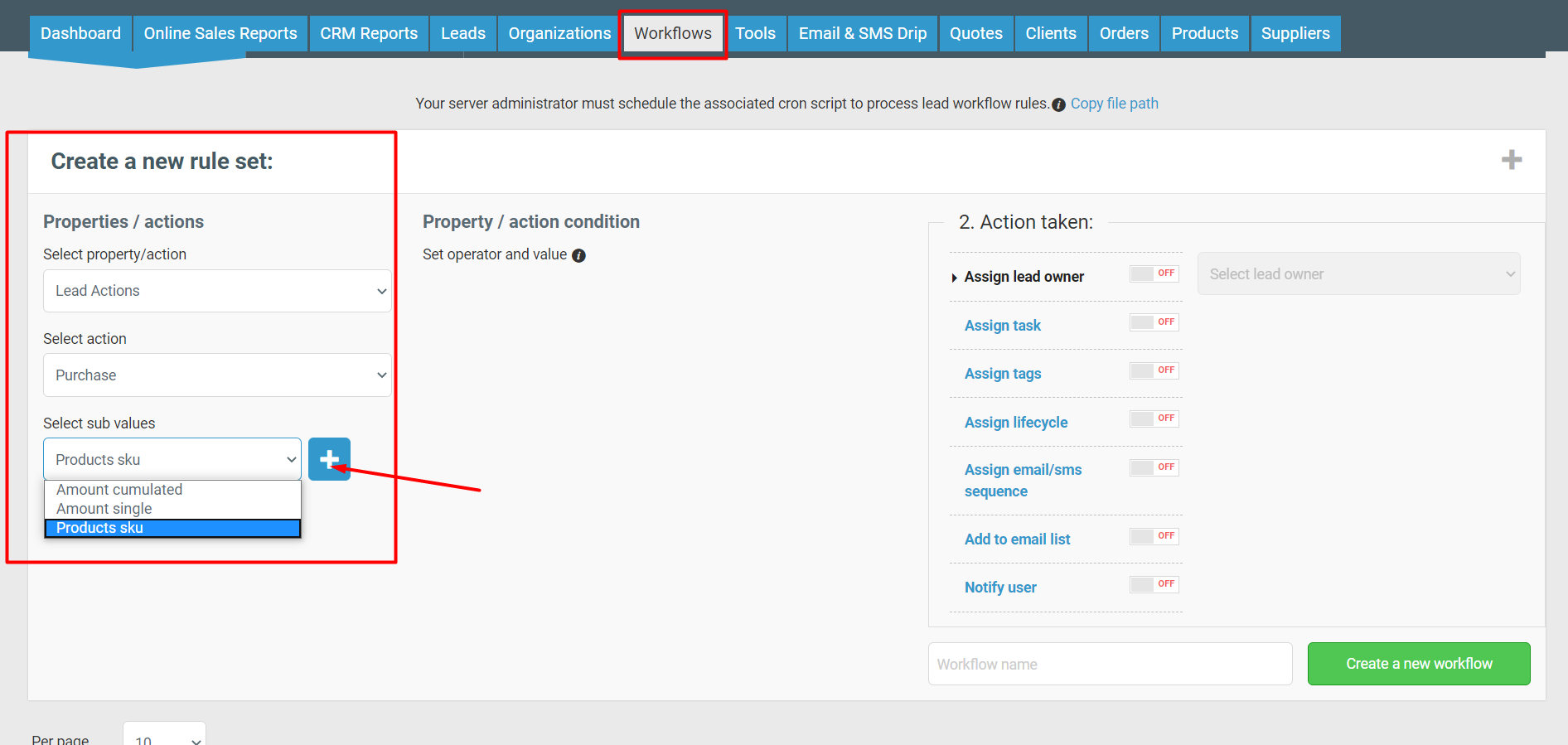 then carry on by selecting Any of Excluding options according to the rules of the workflow you have in mind. If you have Score feature set up, it would be a great idea to add an extra condition to concentrate your efforts on the most prospective clients, but if you haven't done it yet, or you would like to cover a wider audience, just leave this field empty and proceed to 2. Action Taken section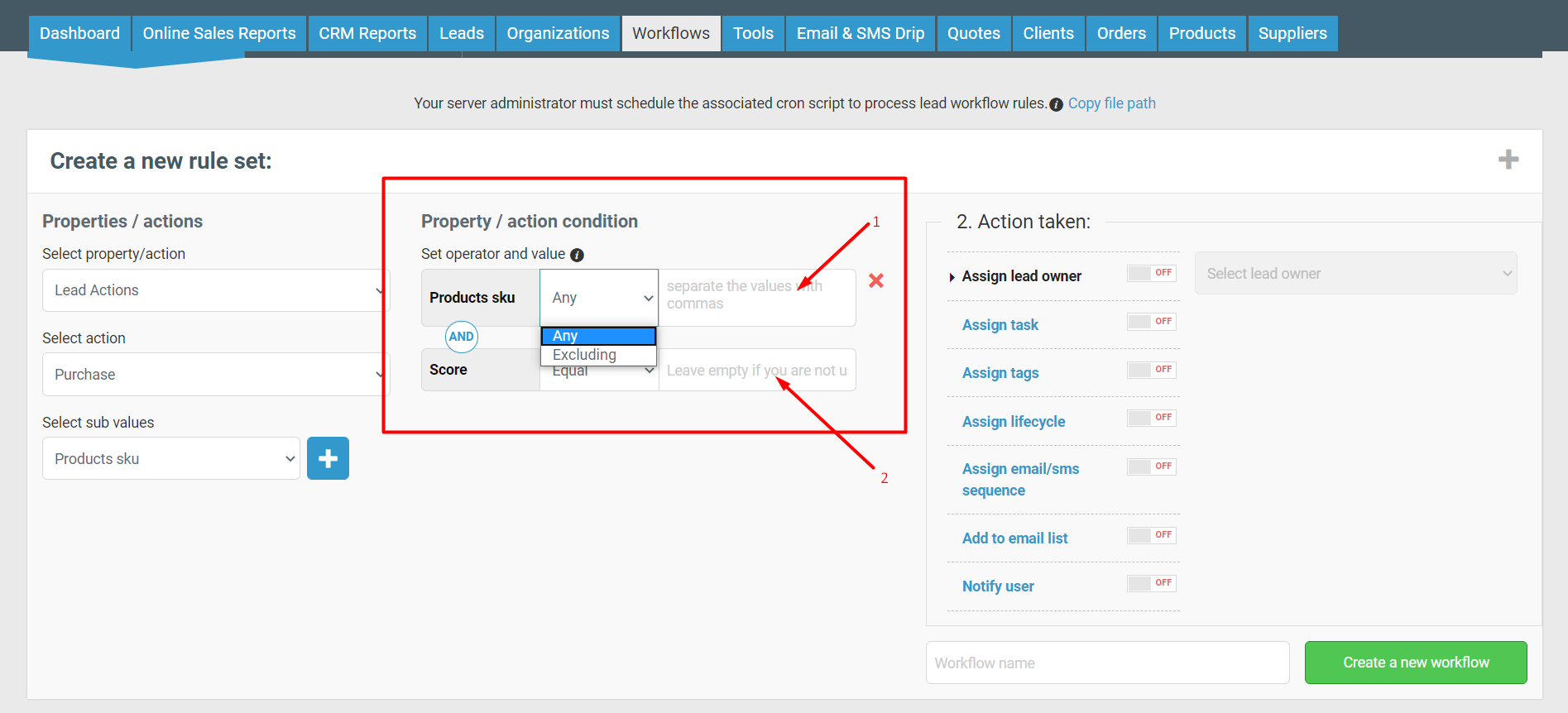 Here you can select all options or just some that will make sense in your situation, for example, you can send an Email & SMS sequence with promo codes, special offers of links to the products that will definitely appeal to your customer.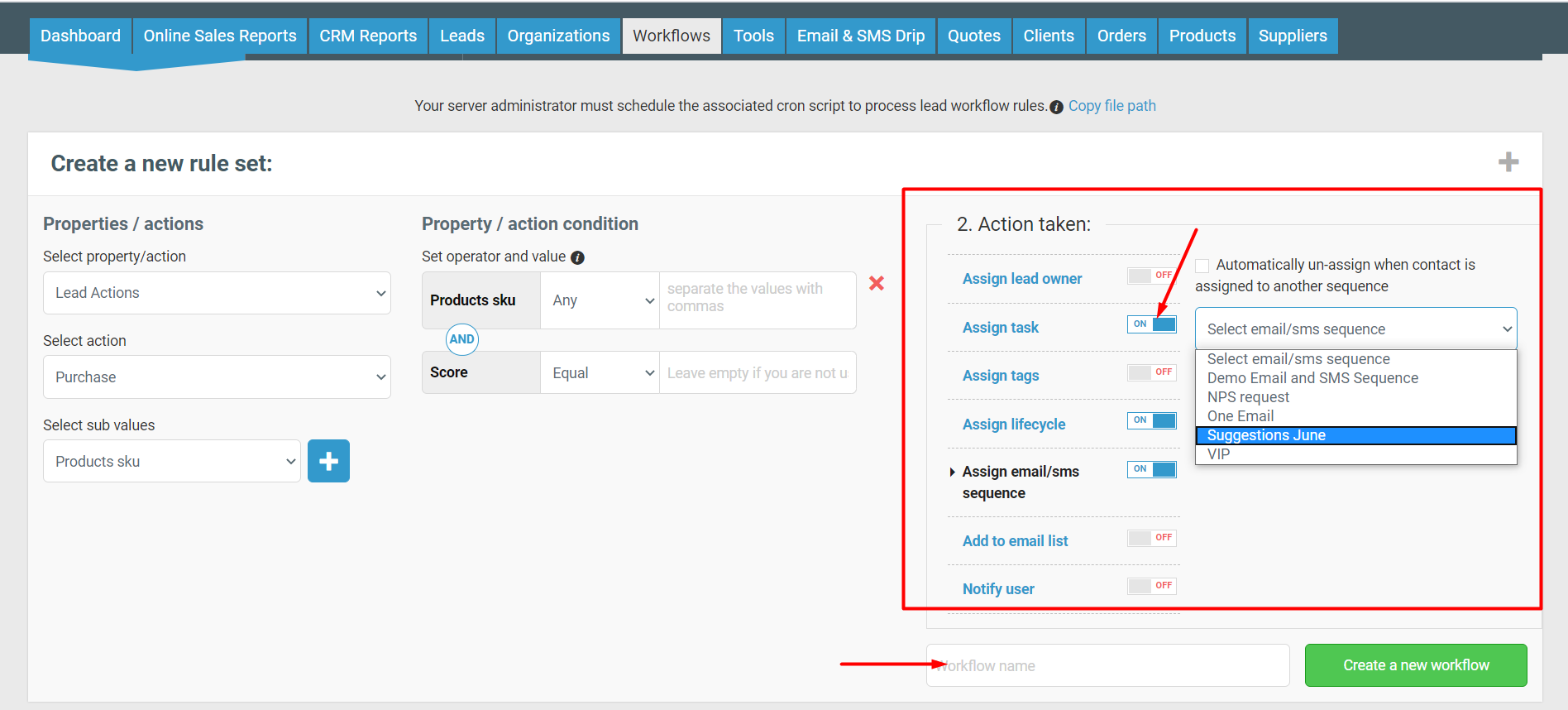 Give your workflow a descriptive name, hit "Create a new workflow" and wait for SeoSamba CRM to do all work for you!