Assigning Email & SMS Sequences
After an email sequence has been created you can assign it to your leads on the lead detailed screen.
After cleaning the cache and page reload you will see your "no cart" status in upcoming emails in the grid. Also, you can test what a scheduled email will look like to your prospects by clicking Click to receive that email - In that case an email will be sent to your registered user account email.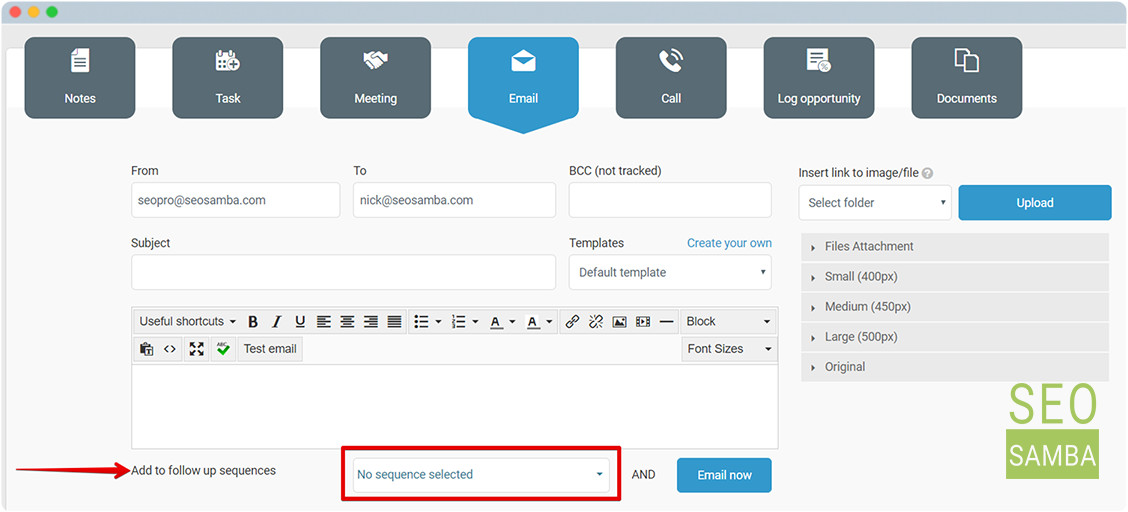 You can also add a follow-up sequence when sending an email to a lead from the lead detailed screen.



To delete a lead from a sequence, simply click on the cross on the Email sequence tab of a lead detailed screen.



 You can view all scheduled Email and SMS Sequences on Detailed Led screen. "Click to receive that email" helps you to see the email you or your Salesperson scheduled earlier by sending the email to the email address you used for logging in.