Manual lead creation
Manual lead creation is simple. Just go to the Leads tab and click  Quick contact at the bottom left corner and fill in the fields.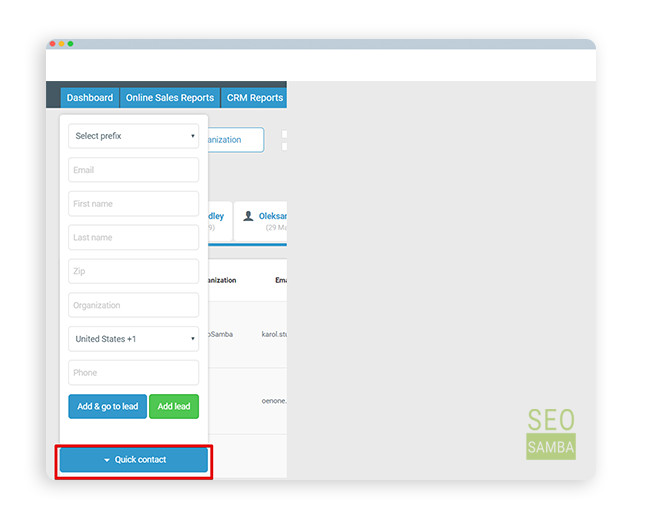 If there's more info to add, go to the lead where you can add lead's address, mobile phone, organization, position, links to social networks and so on.