Partial Payment
Latest SeoToaster Versions provide opportunity to collect deposit payment via you Quotes both with the help of payment plugins or outside of the system and later mark it as paid. 

It's important to mention that 1st deposit payment gets marked as paid on the quote itself automatically once the quote is signed, or manually with the help of the checkbox,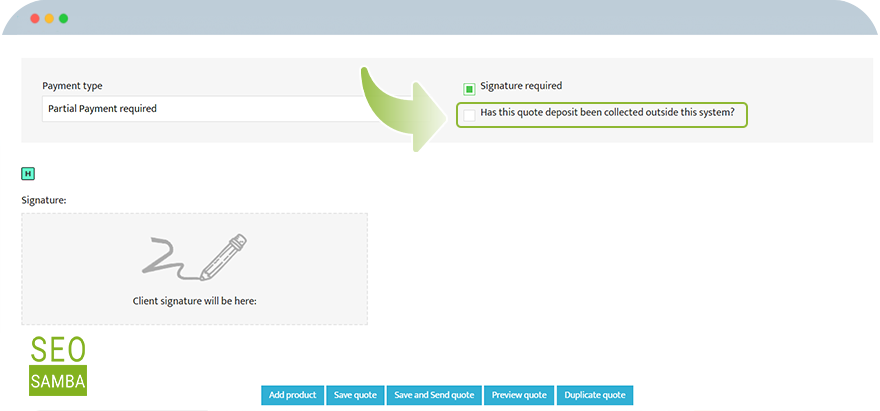 and the rest of the order you can get marked as paied on the Orders tab. If all payments are conducted through the website, CRM changes order statuses  automatically.
You can manage your payment statuses on the Orders tab - the digits in brackets are the deposit amounts you set up in your quotes and Partial Payment status means that amount has been paid.
Payment Received status means the full amount has been paid by the customer. 

Completion payment request gets sent automatically depending on the setting in your system, but you can also send them manually from the Orders screen. 



Make sure that Partial Payment is activated in the Store settings: