Adding & Editing Products In Website Builder Ecommerce
Create new products in a several clicks on your SeoToaster-Powered website. Click Store and Add/edit product in your admin panel and add nice image, information about your product in Short and Full Description sections, also,  select a relevant Product template, add tags (to display products on certain pages) and product options (if this product goes in various sizes and colors), remember about Cross selling and other useful features that are relevant for your e-commerce section of your website.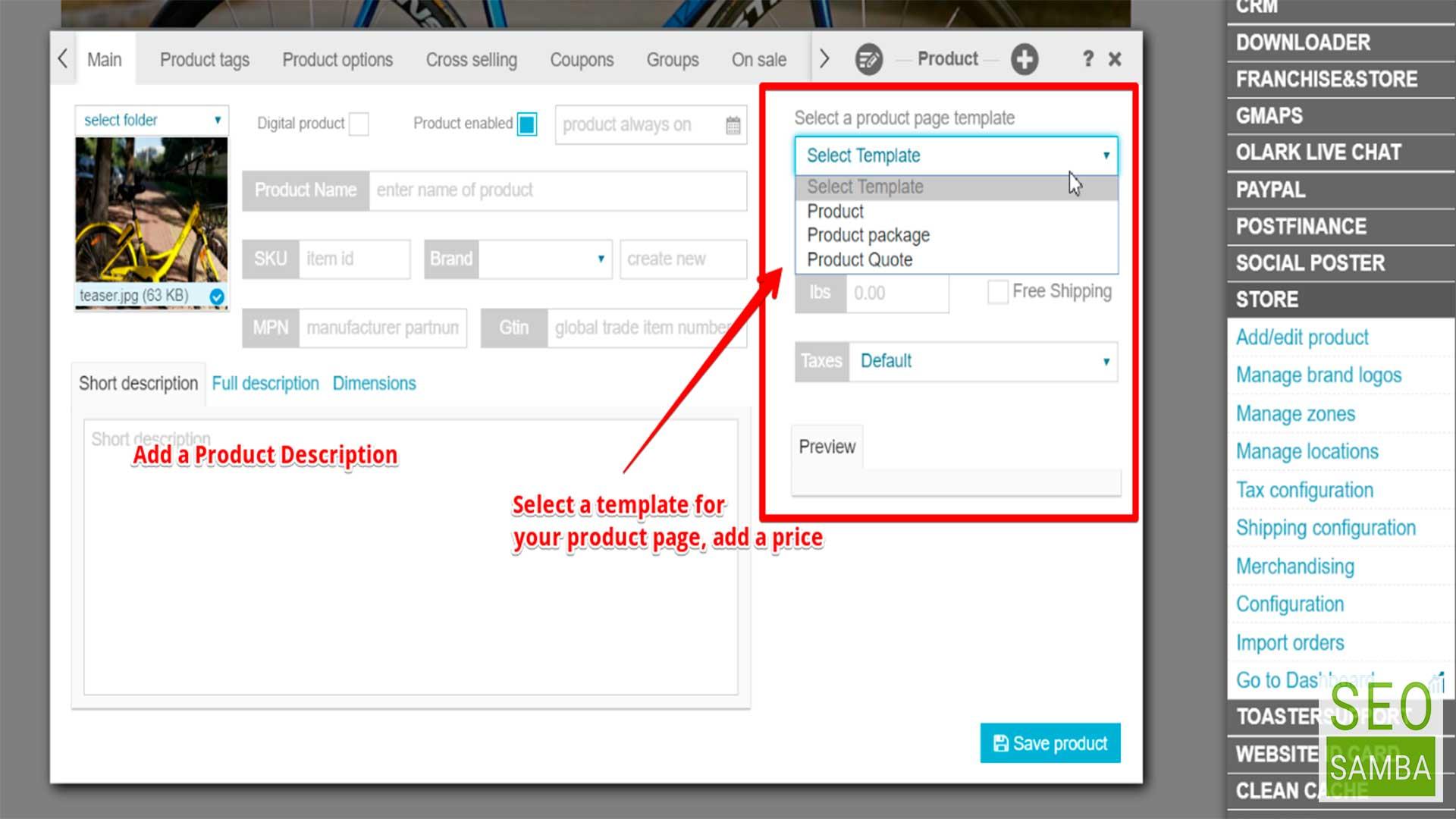 To start creating new products or editing existing ones, first log into your system by going to https://www.yourwebsite.com/go.
Once you're logged in, you can either browse directly to the product landing page, and click [Edit this product], or simply go to the Website Builder Control Panel, then click on STORE - Add/edit product.
Website Builder Ecommerce has been built so anyone - not just seasoned developers - can create and manage an online store. That why every time you create a new product, a search engine optimized product landing page is created for you automatically.
Once you've opened the Product popup window, proceed as follows:
Add short/full product descriptions (used for shopping feeds creation)
Add main product image (add any number of images or videos from the product landing page)
Add pricing & tax group
Create product variant options group that can be re-used throughout your product catalog
Set weight and price modifying options as needed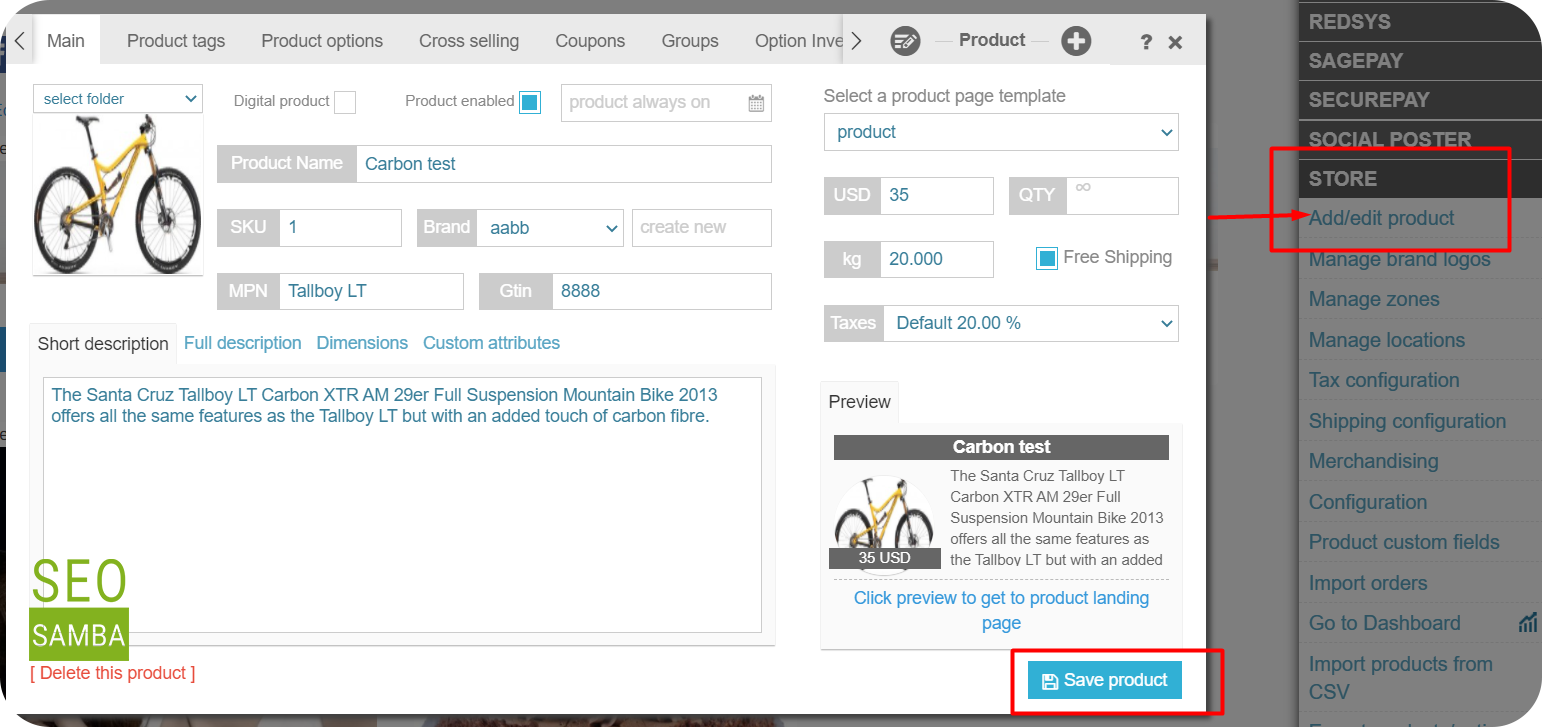 To edit an existing product, go to Store, hit  Add/edit product and click the button with a pancil on it and you'll see the products that you have on your website: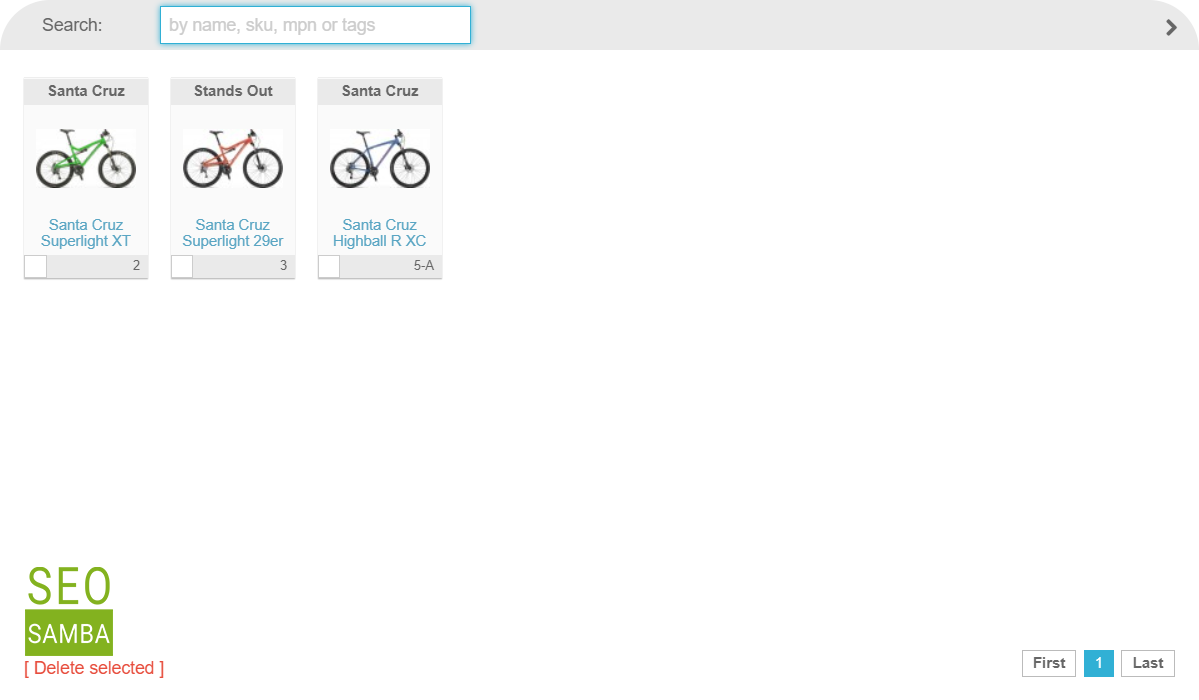 You can search them by names, tags, SKUs and MPN numbers.