Creating Opportunity
Once you have a lead, it's time to start seeking sales opportunities. Various opportunity stages are already pre-set in your CRM config.
To create an opportunity for a lead, go to Log opportunity tab of Lead Detailed view. 

Fill in the fields and select an opportunity stage (do not choose Lost or Won stages when creating a new opportunity. Those will be the results of your cooperation with the lead).
When logging an opportunity you can create a quote right away by checking the checkbox or add it later in OPPORTUNITIES tab of Lead detailed screen. One more quote can be created for every opportunity.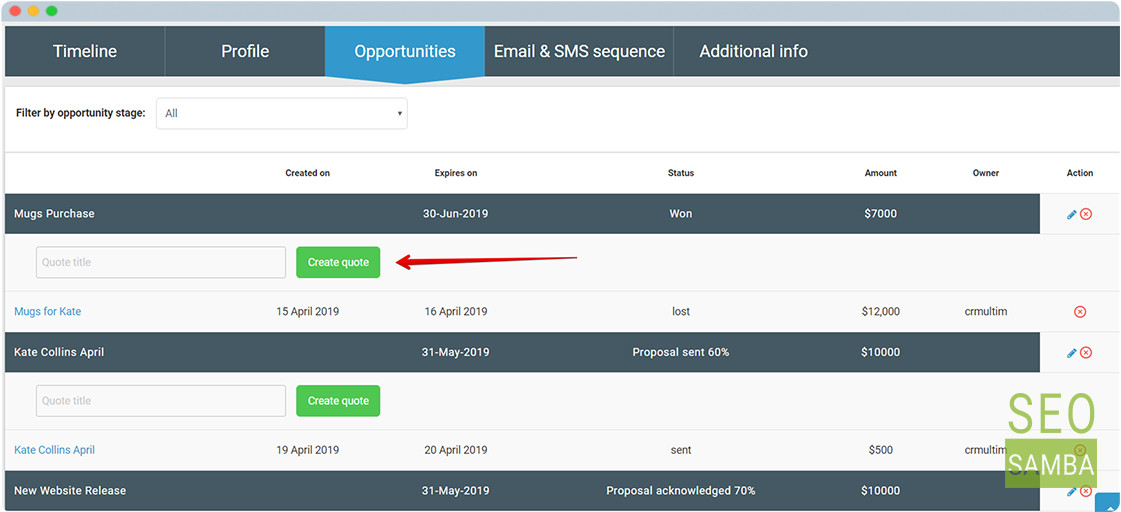 To edit the quote, click on the message that will pop up after clicking Create quote button or click on the quote name in the table. The lead's info will be already filled in, the only thing to do left will be adding the product(s) or service(s) and send the quote out. For your convenience, we placed PayPal button on the quote template so your leads could pay easily. So don't forget to set up your PayPal account for smooth sales flow.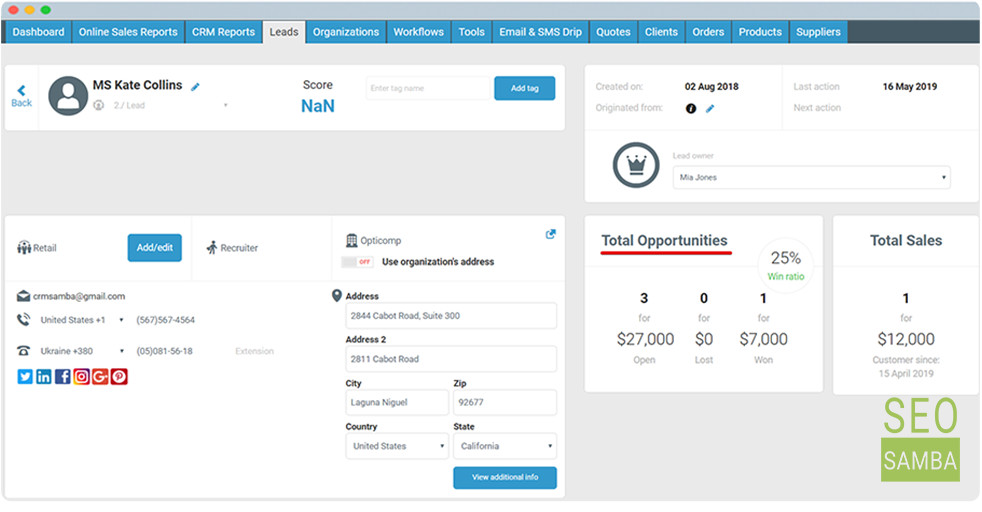 Don't forget to edit your opportunities once they are won or lost in order to see the up to date report in the Sales tab of CRM Reports.