Download SeoToaster Ultimate Mobile CRM to have all leads in your pocket. This application is available for both Apple and Android. You login information to this application is the same as for your SeoSamba Marketing OS account. Also, you can share Mobile CRM access with your staff by setting up a sales person or admin account for them and then switching these switchers in CRM Mobile App Configuration: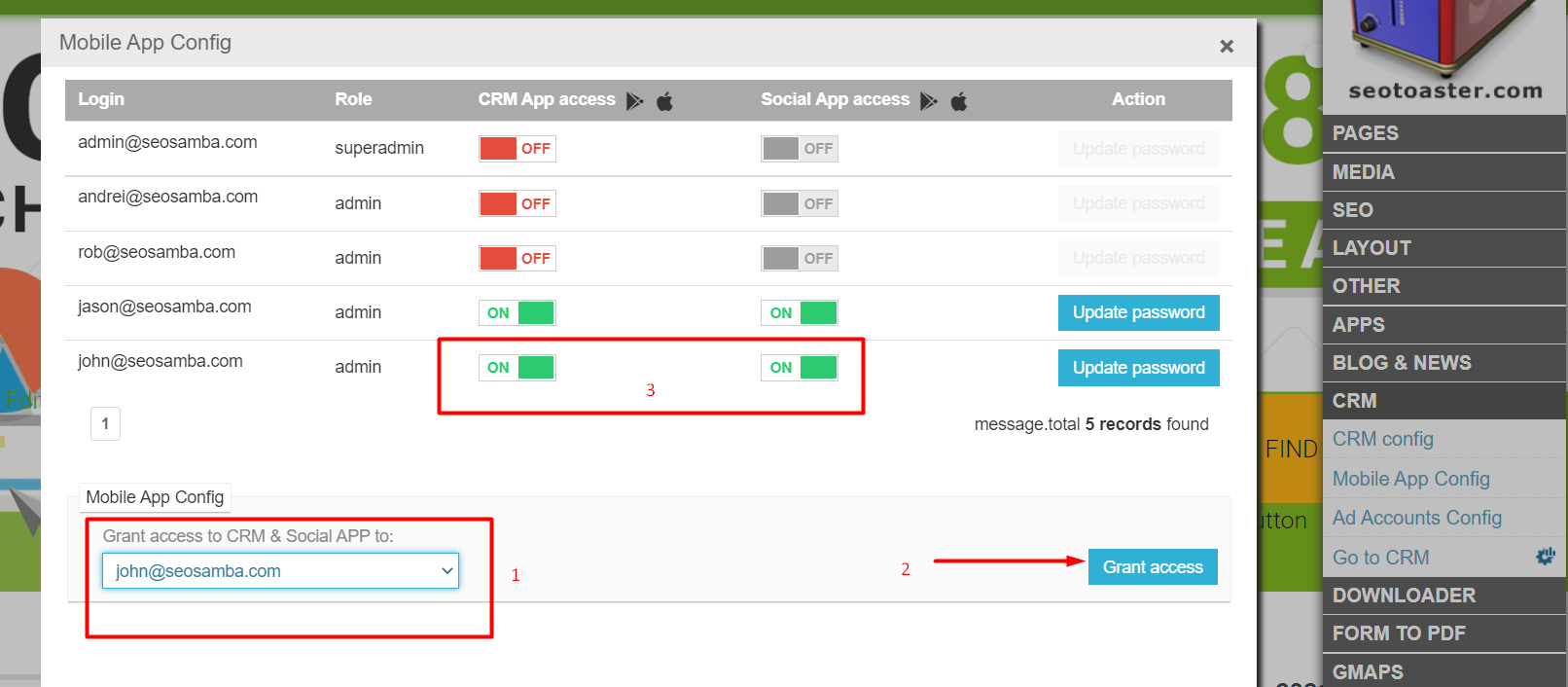 In this case, your staff members will be able to login using the same credentials as they have for their SeoToaster  site. Now, when all access details are settled, you can open the application you downloaded and login: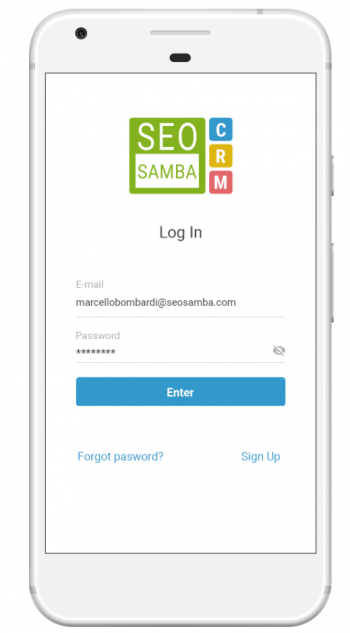 You'll see the lead tracking screen, where all your leads' contacts will be displayed, switch between the tabs (Forms, Texts Chats and Sales) to learn more. To Access the leads, open the burger menu in the top left corner to see the list of CRMs under your account: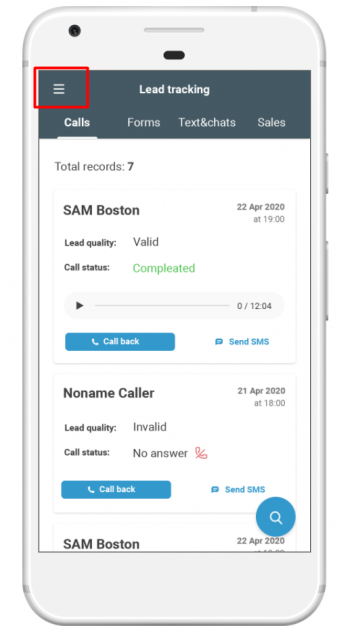 Select the website and proceed to your leads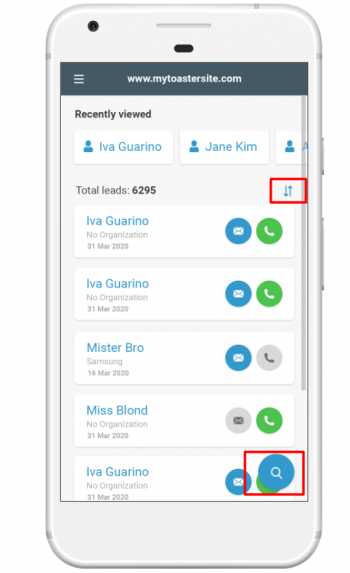 On the general leads screen you can see all your leads, you can use search function to find someone particular or filter your leads by the list of parameters presented in filters menu.  
With the help of your mobile CRM, you can add new leads and update or edit information about the existing ones. Also, there are the same as in the desktop version, calls, emails and SMS, but here you can contact your leads by using  both your Phone number or the lead tracking services that are connected to your CRM. We would recommend the later since all tracked calls and text messages will show up in your leads' timelines and you and your team will always have access to communication with your clients. Emails are always tracked, but make sure you and your tam-members have their emails synchronized with CRM and all their passwords are up to date!
Click on the lead's name to open their details. From this screen you can contact them and, if you add their address, the integration with maps will create a pin with their location on the map. You can always leave a note or log an opportunity for this lead. Click on the pencil in the right corner of the screen to update/edit lead's or organization information.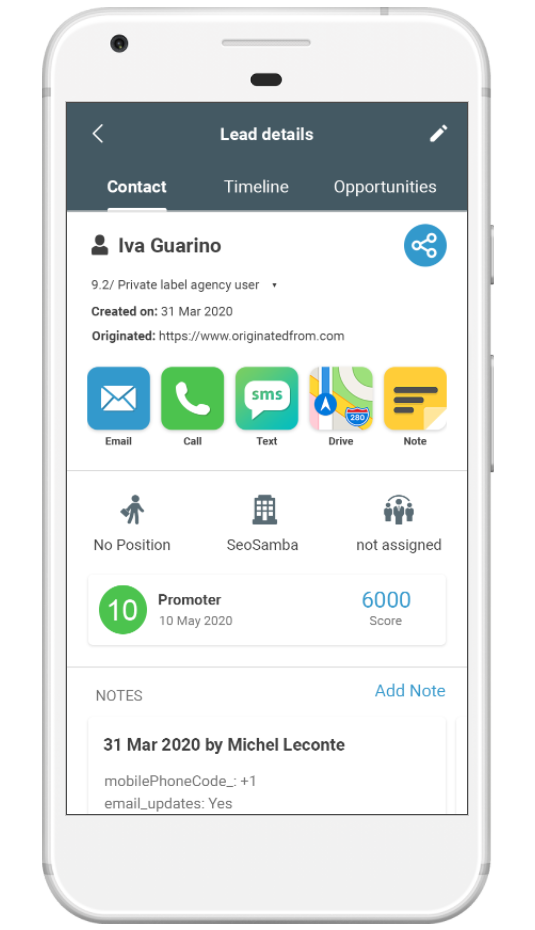 All lead's activity will always display in the timeline: