Product Mass-Action in CRM
Open the administration interface of your website. 

Look for the filtering field that allows you to select products by tag. It's a dropdown menu.
Choose the specific tag you want to use as a filtering criteria. Apply the filter by clicking the button.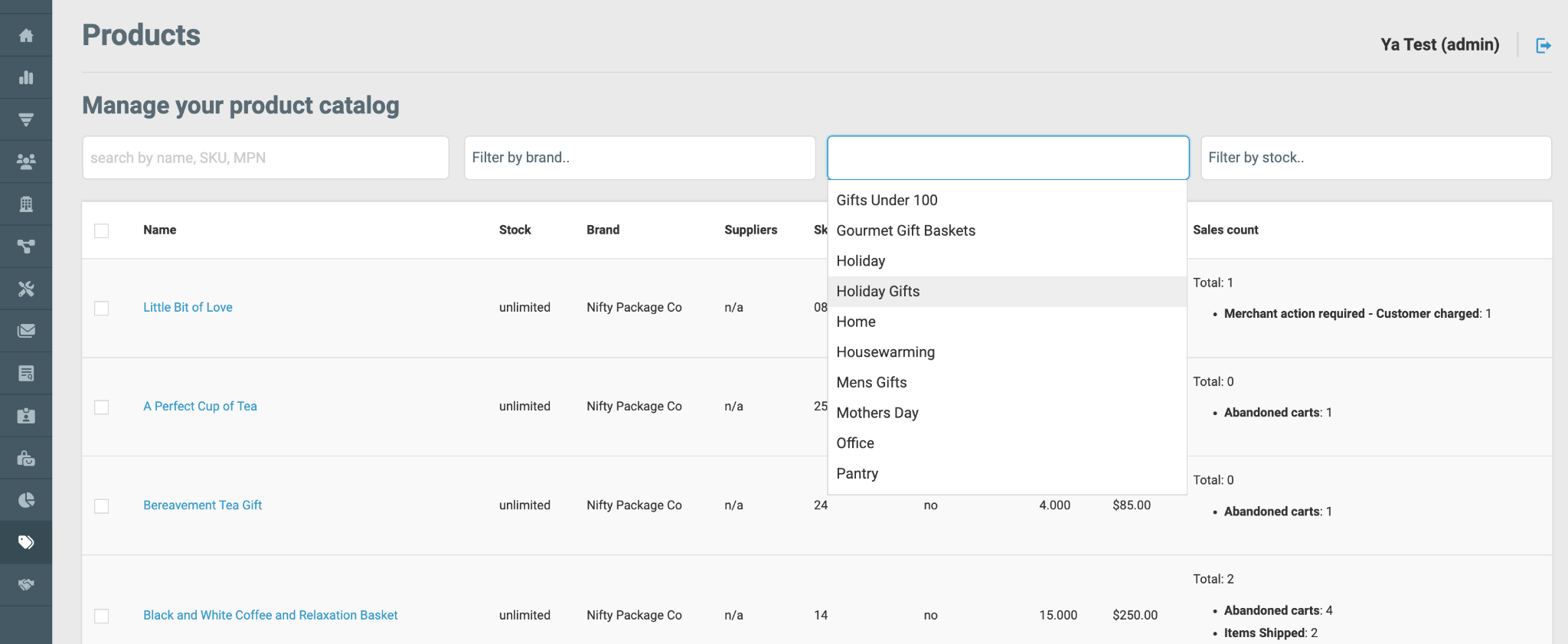 The list of products will be updated to display only those that match the selected tag.
Locate the bulk action option at the bottom of the page.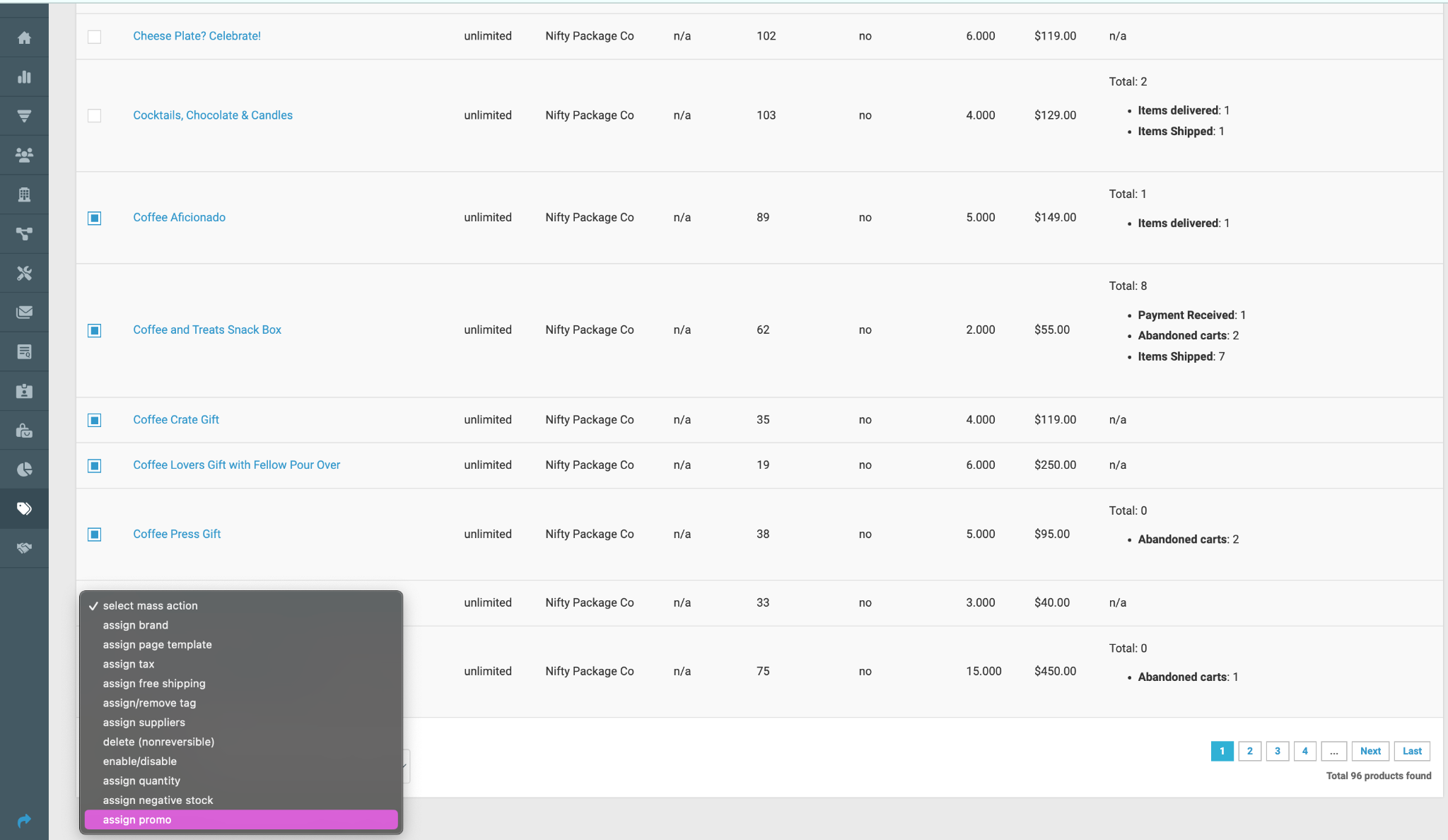 Check the boxes of the products to which you want to apply the bulk action, or click the "Select all" button to choose all the displayed products.
Once you have selected the products, find the desired bulk action option.
Choose the bulk action you want to apply to the selected products. Click the button or option to apply the bulk action to the selected products. A confirmation window may appear to ask you to confirm your choice.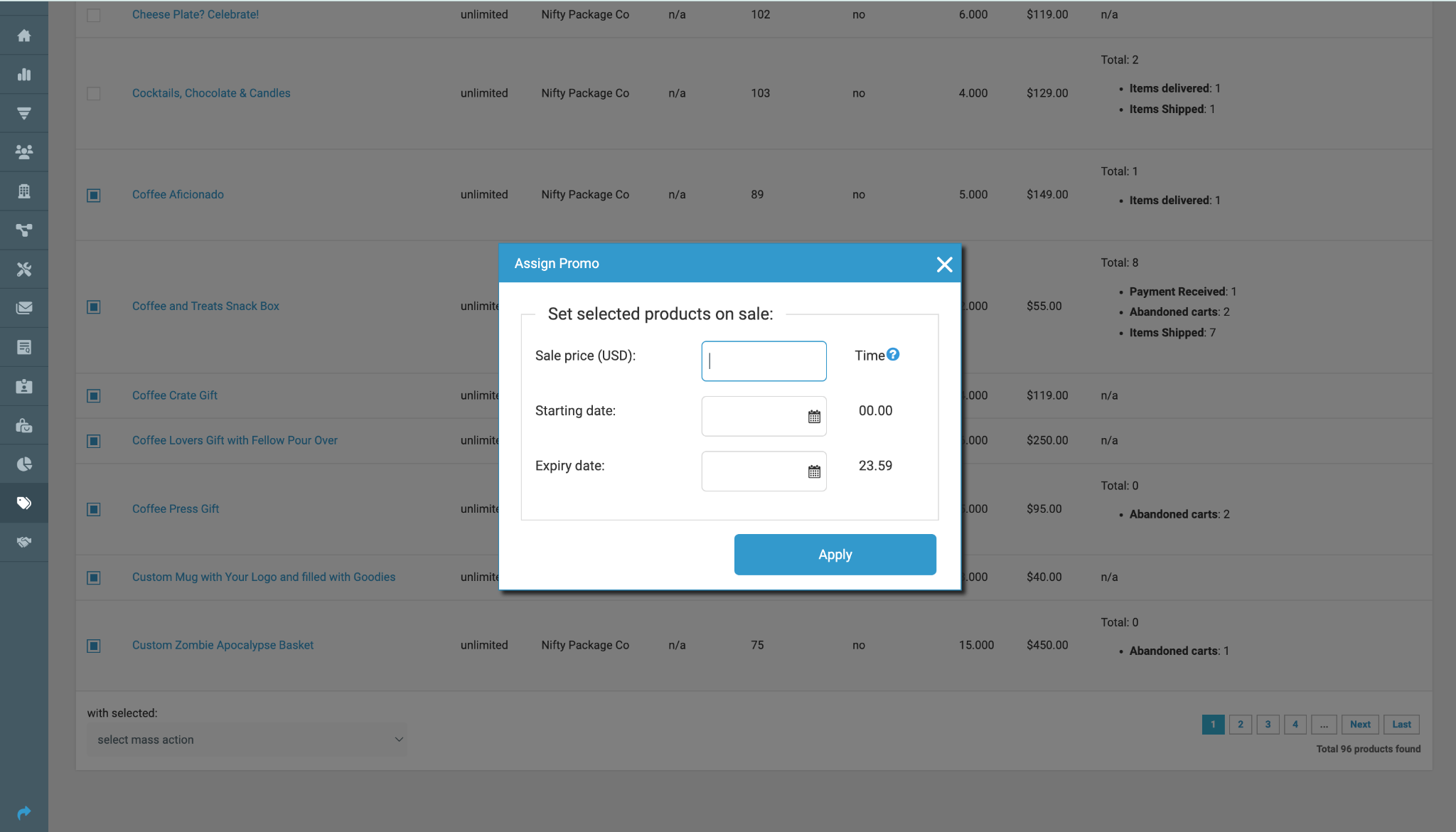 Confirm the bulk action by clicking "Confirm." The action will then be applied to the selected products according to your choice.

Make sure to take all necessary precautions when applying the bulk action, as it can impact multiple products at once.