Adding Tags On Your Products With Website Builder Ecommerce
To keep things easy, Website Builder Ecommerce uses a tag-based system to help you manage your online store.
Used to categorize products, these tags let you create product lists based on tags combination very easily with Website Builder Ecommerce's in-line content editor.
This way you can boost your sales with lists of related products suggestions, run promotions with a powerful coupons system, offer free shipping, or all of those combined.
With Website Builder Ecommerce it's really easy to:
Tag your products for easy dynamic product listings creation
Associate related products for cross promotion
Set a promotional price with a start/end date
Create product specific coupons with $ or % or free shipping, combinable or single use option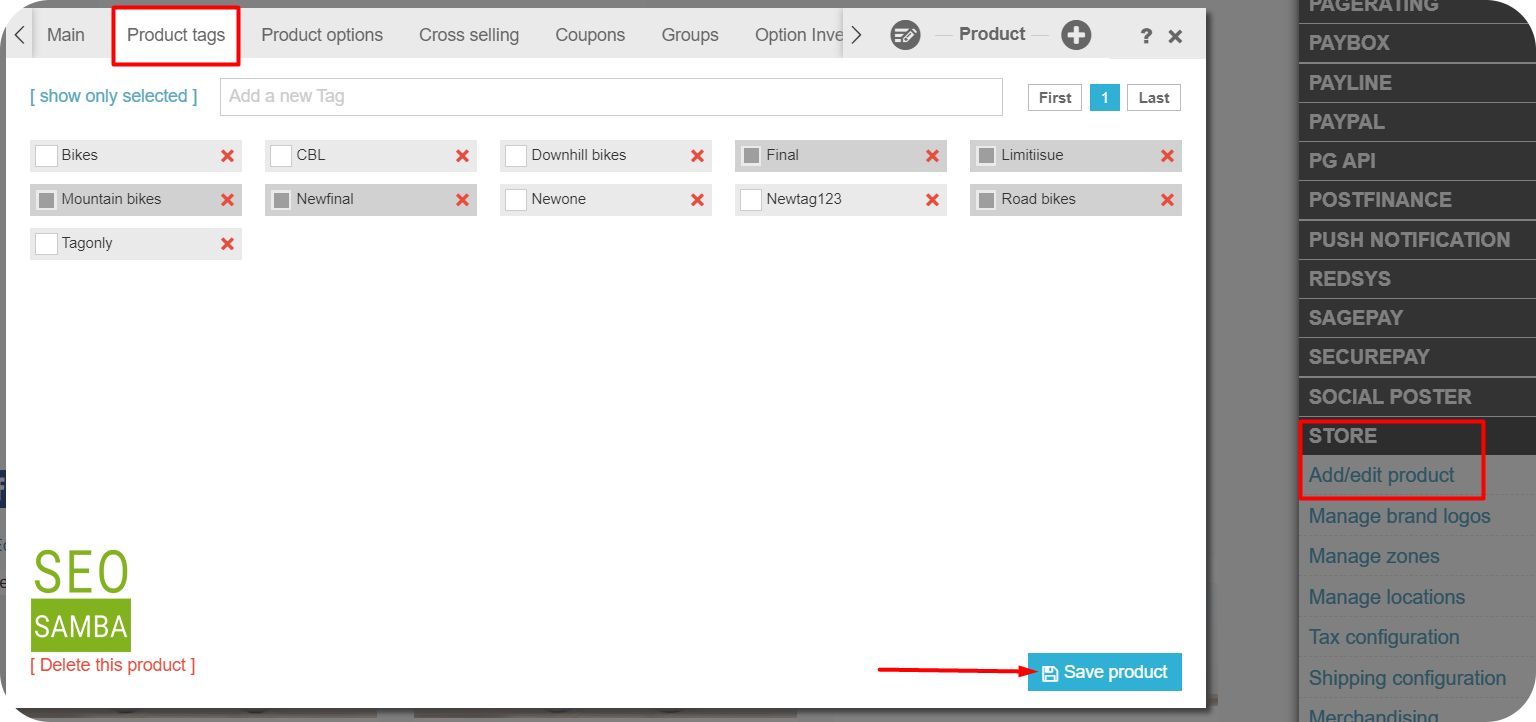 In the same menu you have ability to filter products by tags, names, MPN and SKU: