Email Tokens In SeoSamba CRM
Because messages sent in different contexts need different information to be meaningful, each message also has access to more specific tokens. 

Take the message sent when a new client submited a form on your company website, for instance. It includes tokens that allow you to include  you company name, youe sales person contact details and signature, also, the client's name, and a link to your website or some relevant landing  page.

You will see the Dropdown named Useful Shortcuts in all message fields for Emaills: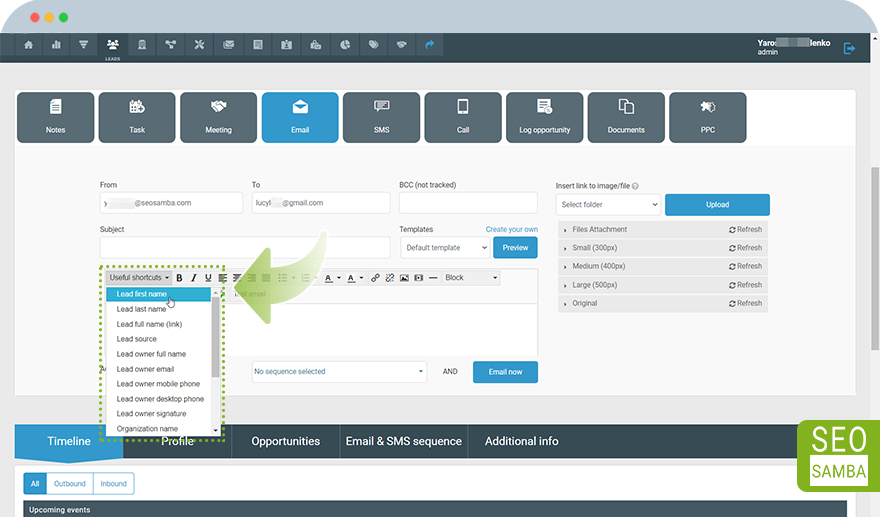 Also, for Emai Triggers: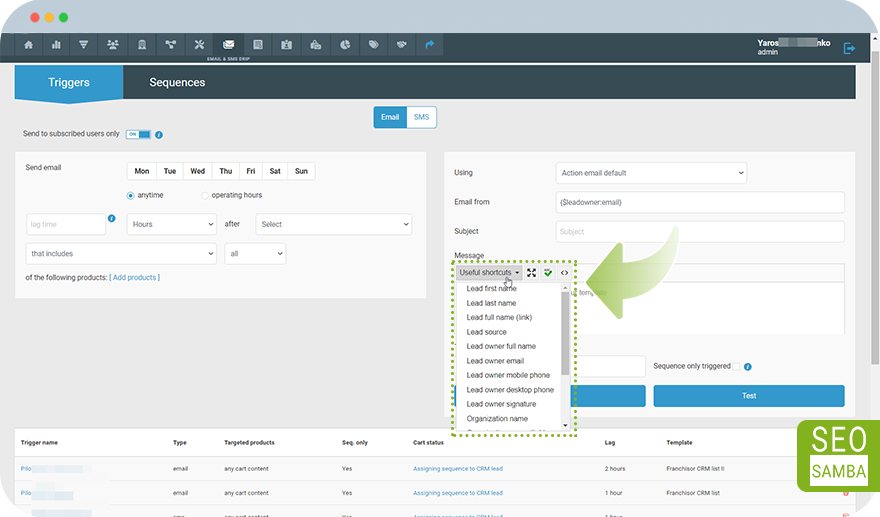 Or for SMS Triggers: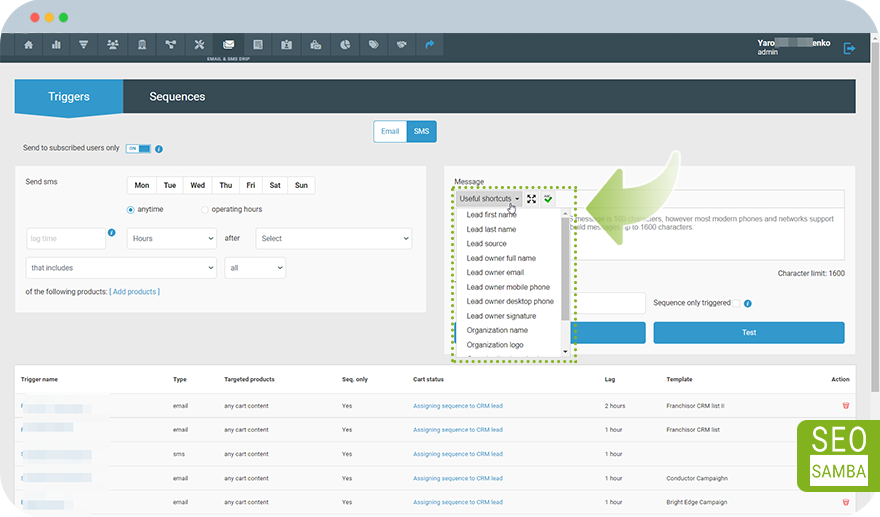 Those you need to set up prior to building the up into a sequence to use for automating your marketing efforts.