Form workflows
If you want your leads to be assigned to different Sales Reps automatically depending on some criteria, our Lead form rules builder is right for you! Go to Workflows screen of your CRM and start with the step 1. Form condition.
Select a form and the field you want to create a rule for and click + . In the drop-down menu choose a condition, where:
"Equal" - the field value matches the set value;
"Not Equal" - the field value does not match the set value;
"Contains'' - the field value contains a set value;
"Any" - the field value matches one of the set values.
At the step 2. The action was taken you can either assign a Lead Owner (one of your Sales Reps), or assign a task right away, or both.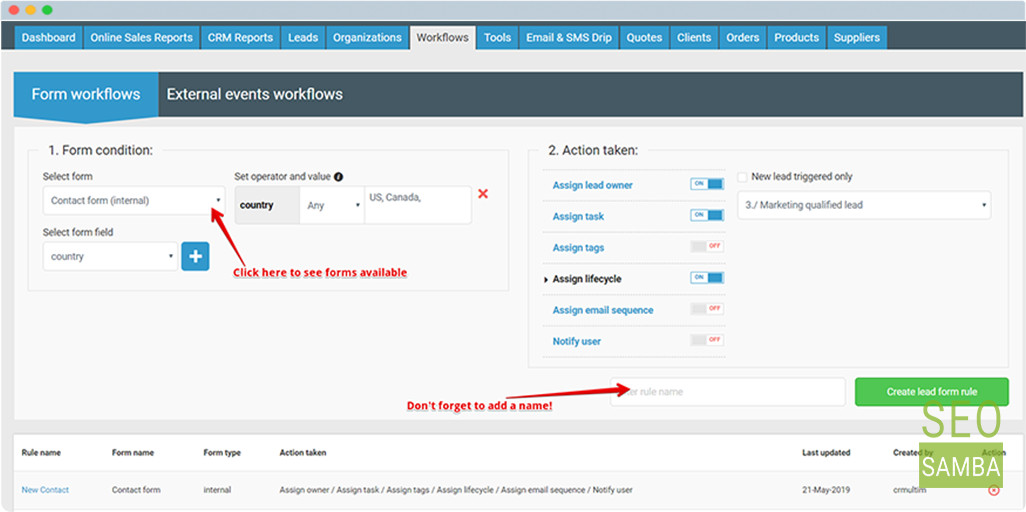 After inventing a name for your rule, click Create lead form rule and voila! All your form rules will be stored under the configuration screen where you will be able to edit or delete them at any time.