Lead Mapping in CRM Mobile Application
SeoSamba Mobile CRM application supports  lead/account mapping right from the app, and you can build routes to hop from lead to lead.  It is  going to come in handy for  travelling sales people but also could be the basis of route creations for field services organizations.
To Find your leads, make sure your CRM mobile application is up to date, your geolocation can be shared with the app, open your lead list and click on the "map" icon.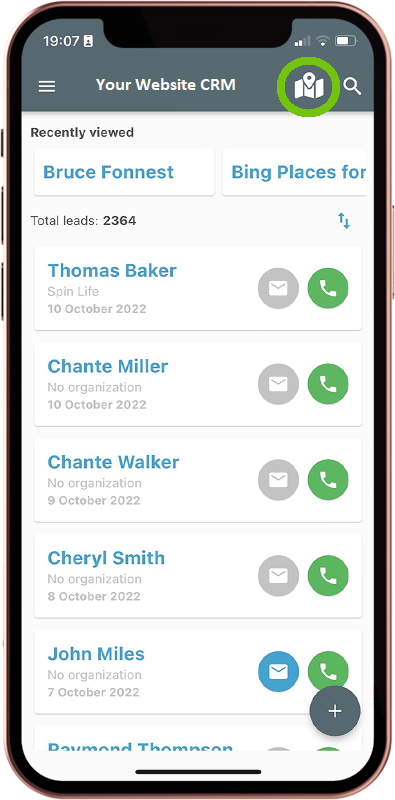 There you will see your location, you will be able to zoom in or zoom out and click "Search the Area"
 to see the leads in the area you selected: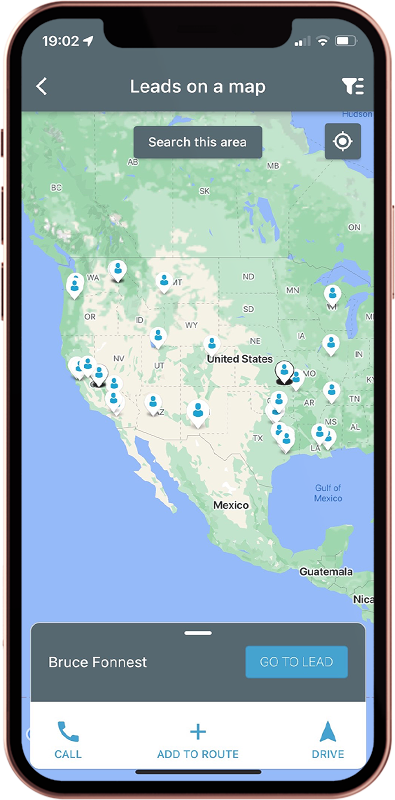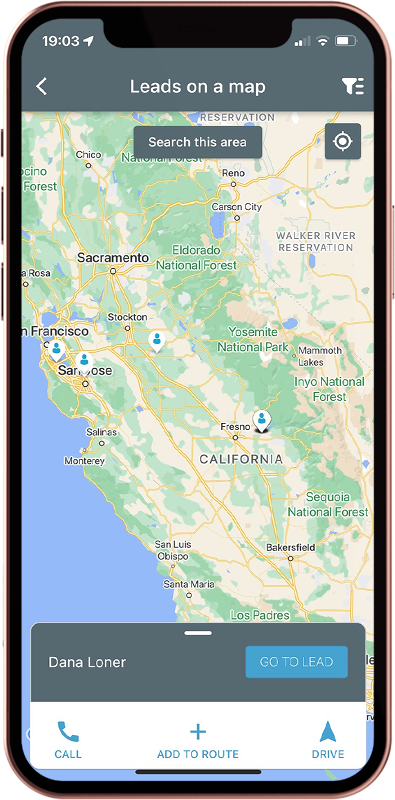 You can review Lead's information by clicking on the leads icon. You can build a driving route in Google maps by pressing  "Add to Route" Icon and then "Drive"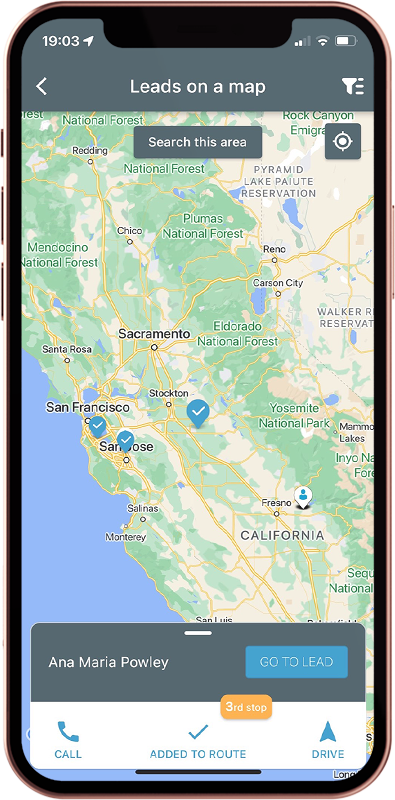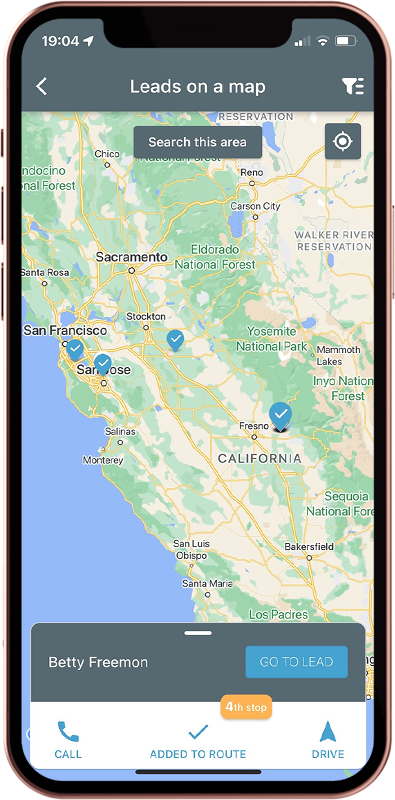 If this feature is not activated on your website, please, make sure the following setting are in place:  
Make sure Google API key is generated and added to CRM config/Leadconfig
Geocode API checkbox is enabled.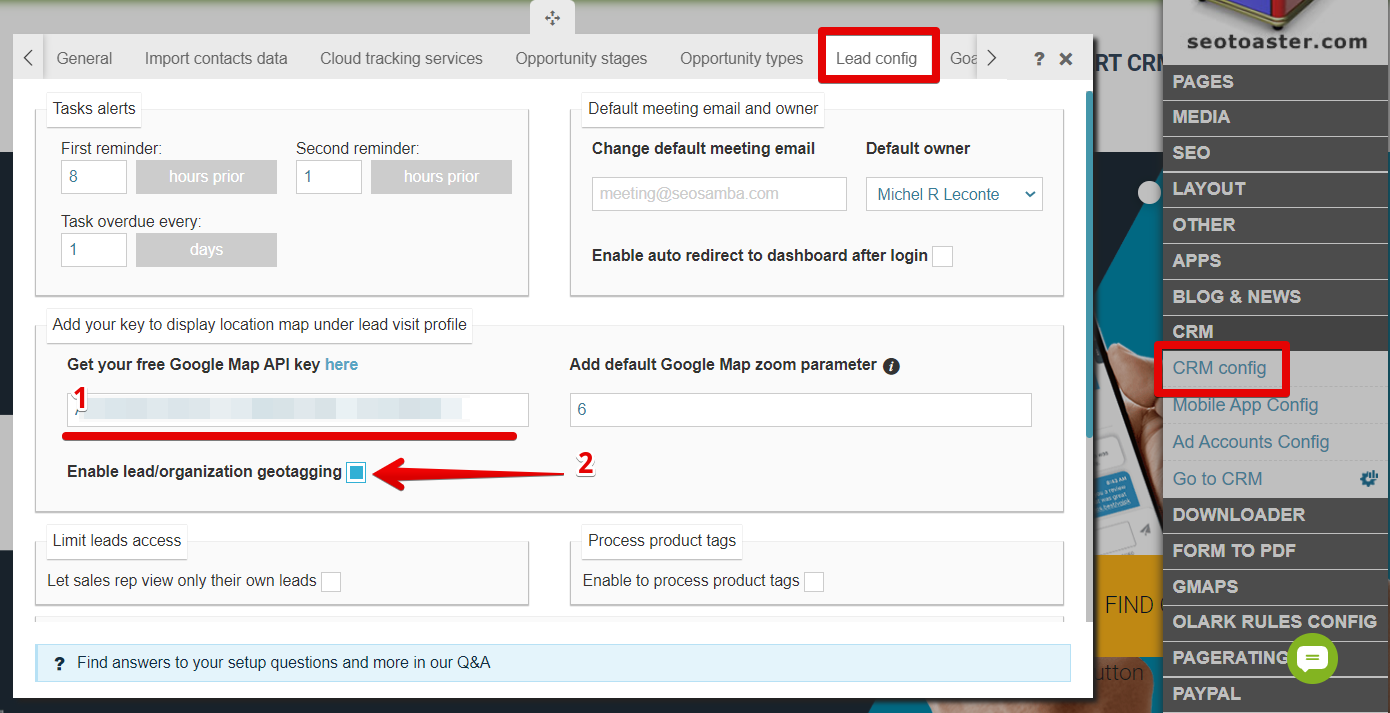 Coordinates for existing leads and organizations will be processed after a small delay, according to system scripts schedule. New leads or organizations will be processed immediately whether added from the web or mobile app.