To activate this feature, connect your Google and Facebook Ads accounts to your SeoSamba CRM. Add contacts manually to your existing audience list on the platform you're currently using for advertising, or create a workflow within the CRM to do it for you automatically.
Google and Facebook's algorithm will search all user-profiles and in an attempt to match your saved contacts from your CRM to a user profile on their platform. If the algorithm successfully finds a match, your retargeting ad will be displayed to them while they surf. It takes targeted advertising to the next level!
Note that in Google Ads, you will find any audiences you have created from SeoToaster Ultimate CRM in your Audience manager which can be found in your Tools & Settings. It will not appear in the audience tab before a campaign or ad group starts using it. 
Omnichannel Marketing Made Easy: Coordinate Email Marketing with Facebook and Google Ads Campaigns
Contacts lists saved in your Marketing OS dashboard can now be uploaded to your Google Adwords, and Facebook Ads accounts audience lists to power your acquisitions and remarketing campaigns.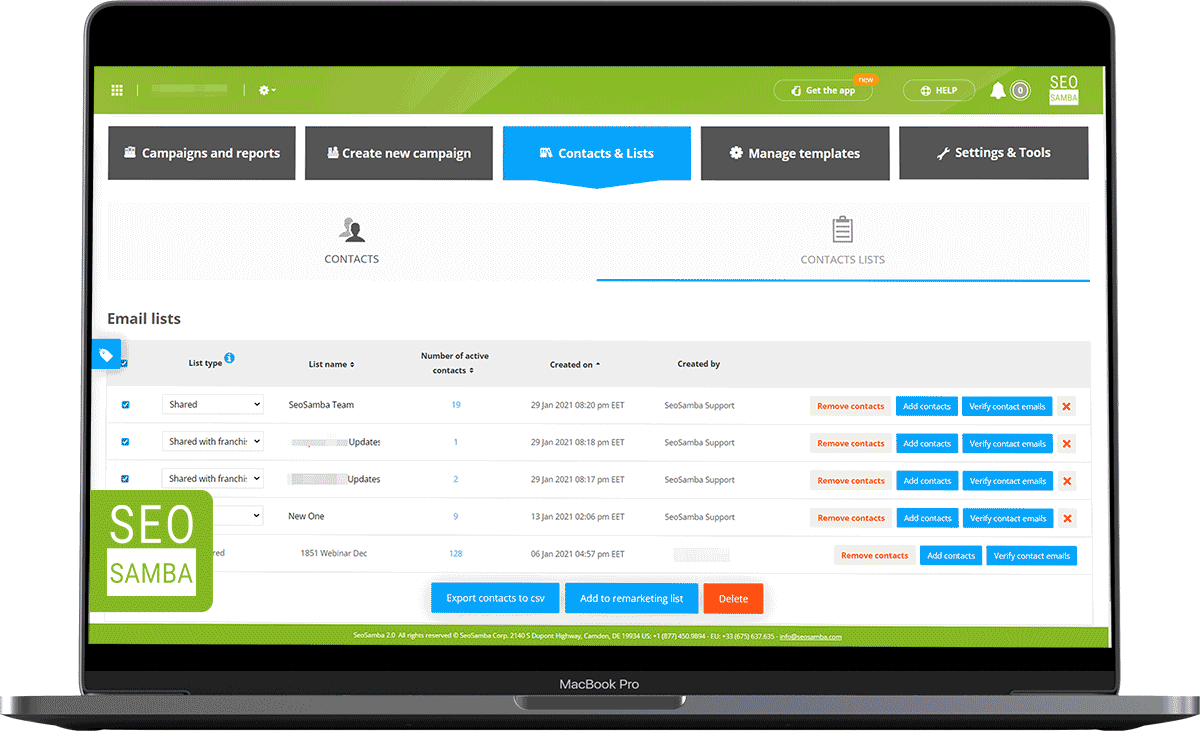 This way, people don't even have to have previously visited your website to be shown your remarketing ads on Google display, Youtube, or Facebook. Furthermore, you can even target these users when performing searches on Google with specific bids and messages!