Automated lead creation
Along with the manual lead creation and batch import leads will be added automatically when your website visitors submit forms, make a purchase, register on your site and so on.
You  can connect to your CRM the websites that are connected to your SeoSamba MOS account in Cloud Tracking Services.
Inbound calls
Use SeoSamba call tracking number to see the information on completed and unanswered calls in your CRM. You'll see the information on the inbound calls on the TIMELINE of Detailed Lead screen:

Web forms
To add a form to your site using our free Seotoaster CRM-friendly form builder (find more information about form building here).
There are two sections of field control: for regular forms and for CRM users. Make sure you use CRM-compatible field control whenever possible so the lead data captured through these fields flow straight to the proper fields in your CRM lead and organization screens.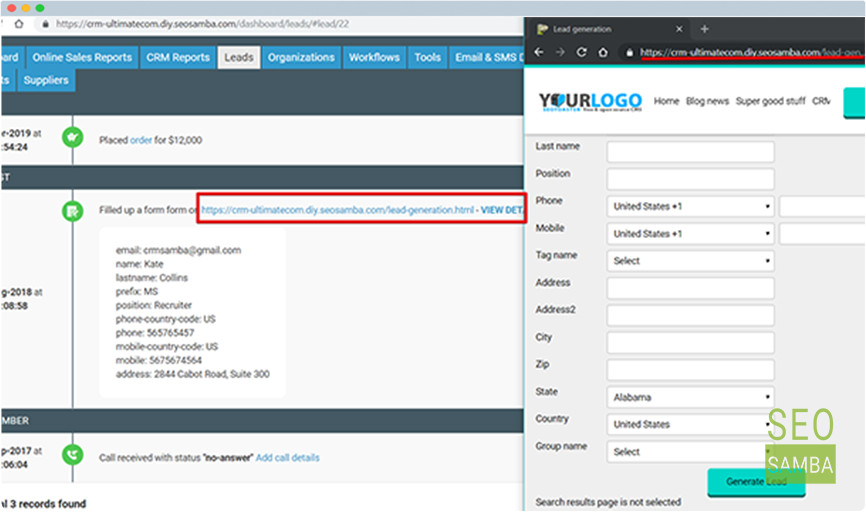 The data from regular fields will appear in the Notes section of lead detailed screen.
All form information can be found in the TIMELINE of Detailed Lead screen.


White-papers & document download
Once somebody has downloads a document from your website, he/she will appear on the dashboard of your CRM with a comment "inbound document download". You can see what document was downloaded on the TIMELINE of Detailed Lead screen: