Lead config
Here on Lead config tab you can find various helpful parameters.
Firstly, you can set task alerts in order for your Sales People and admins to be reminded of upcoming tasks. Don't forget to set action emails for task reminder in OTHER / Action emails & SMS / Lead / Task reminder section.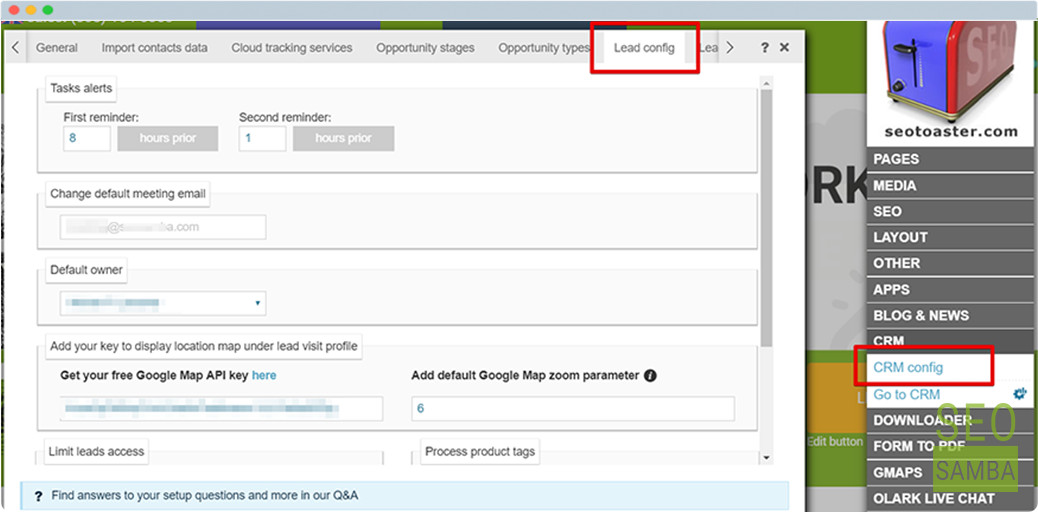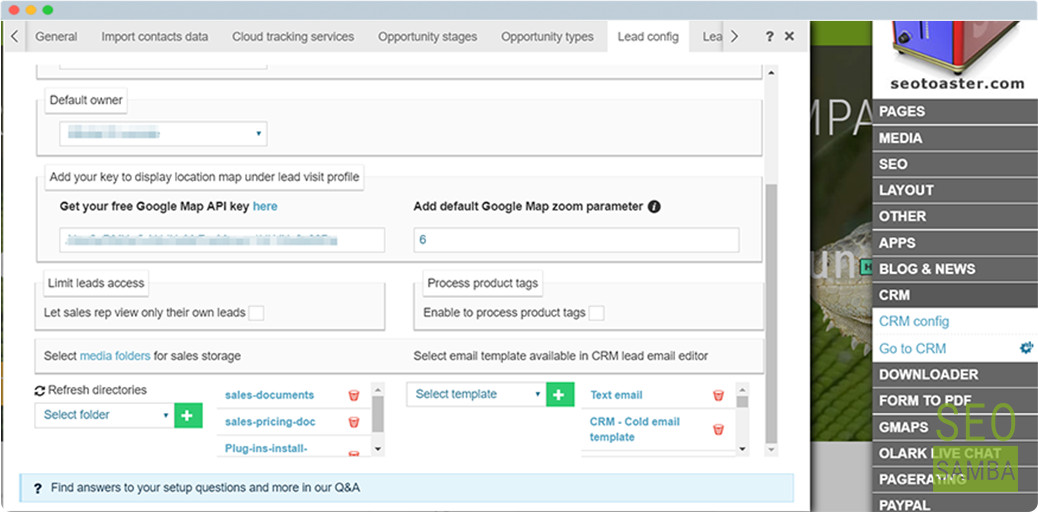 Secondly, here you can set Google API parameters, such as Google API key in order to enable you to see on the map where your site visitors come from (under the PROFILE tab of Detailed Lead View). And also configure a default Google Map zoom parameter for this map.