Block Spammers from your Mobile Lead & CRM App
Blacklist spammers from your mobile device through the SeoSamba Lead & CRM app for Android and iOS. In the lead section of the app, just go the form submitted by the spammer and tap the 3 dots menu to then select "Block contact". In doing so, you will be able to block their email, phone number, and the IP they are pestering you from in 1 shot!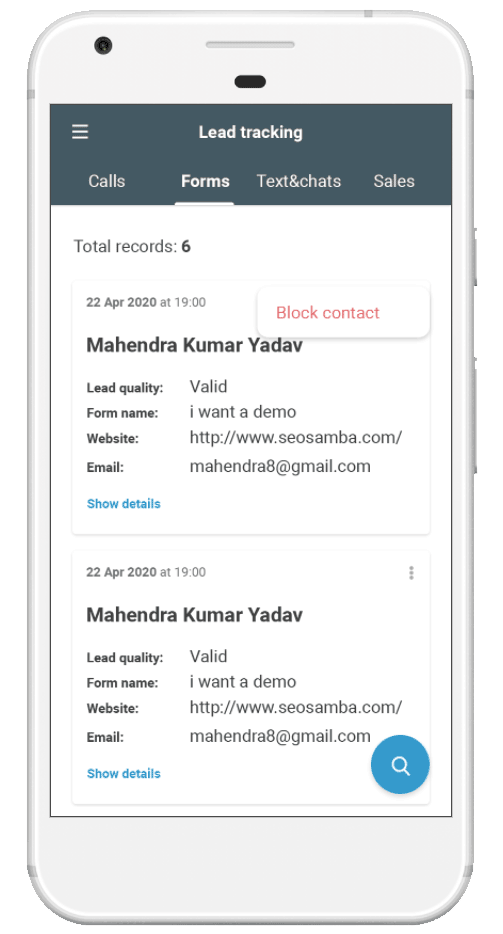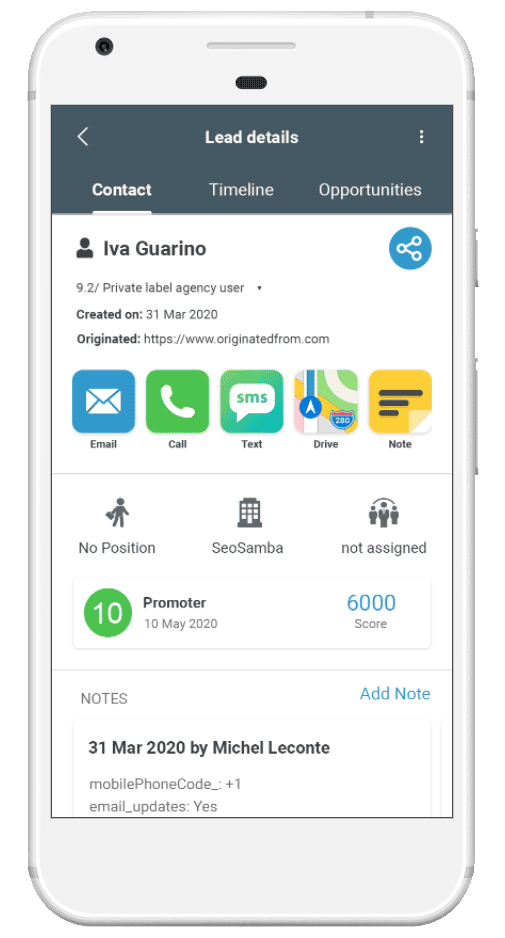 In addition, keep in mind that when needed you can remove unwanted contacts from any of the CRM you're connected to and this right from the app.


Note the  "Add to Spam" feature in the desktop version of SeoSamba Marketing OS as shown in the screenshot below, which allows you to blacklist email addresses, phone numbers and IP addresses of annoying spammers just by ticking the box.