Track Sales in Relation to Organic or Paid SEO
If you do not operate an ecommerce website, you can track sales performance in relation to Organic or Paid activity. Once again if you use SeoToaster Ultimate CRM, recorded sales activity will automatically correlate to Organic and Paid sources. But even if you do not use SeoToaster Ultimate CRM, you can inform the system and close the loop by quickly adding a sales deal amount next to the lead contact record in the "My activities and results" screen.
Add sales deal amount to your calls dashboard: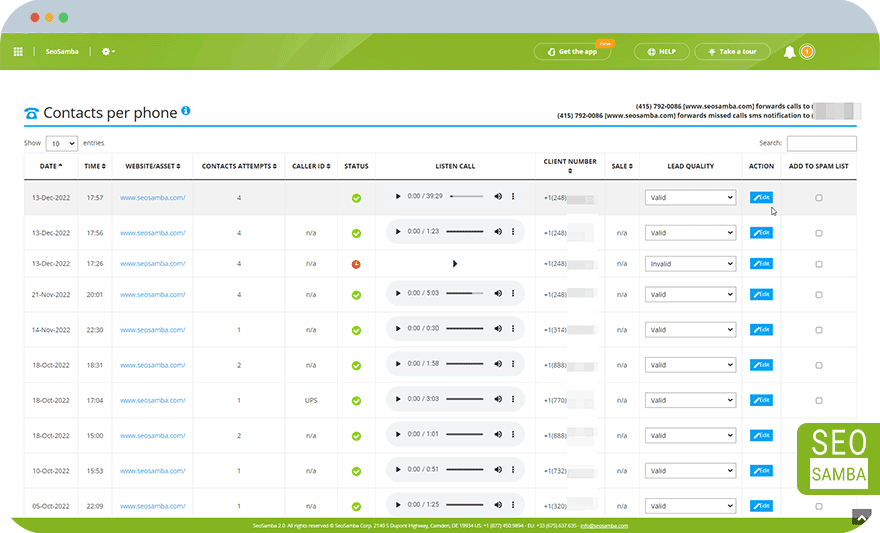 Add sales deal amount to website inbound form enquiries: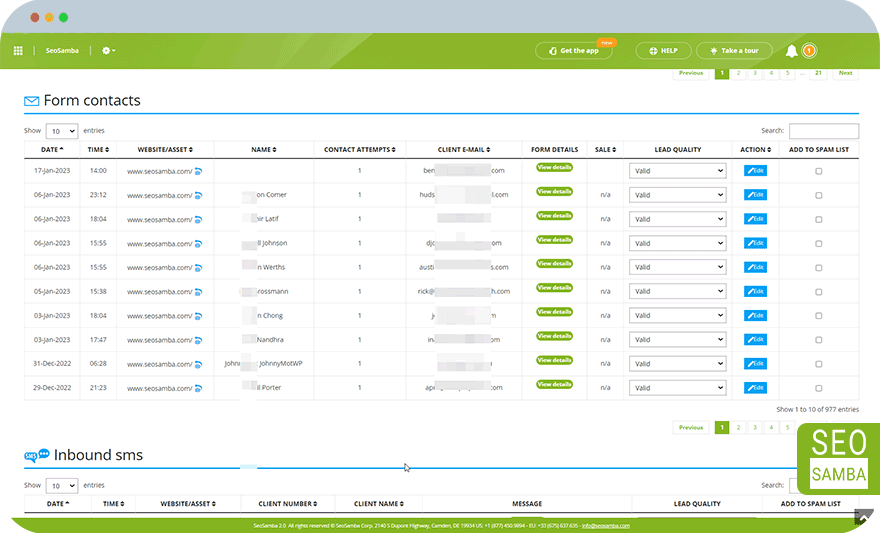 In the "Action" column, find "Edit" button and type in the recorded sales or deal amount. Your sales will display in "System benchmark"  Organic and Paid leads sections.