Calls and Lead Tracking
SeoSamba Marketing Operating System provides call tracking numbers from around the world.
A call tracking number will let you find out what marketing campaign, ad or website is driving revenues to your business. It can also setup a virtual office anywhere in the world thanks to familiar phone numbers that your clients trust.
After clicking on Buy a phone number  anywhere in the word  button, you'll see the following configuration screen where you can search for a phone number with desired options:
You can choose a country, number type (local, toll-free or mobile), search for a number within a specific zip code or matching some particular pattern:
Choose phone number
Buy any available phone number you choose by clicking buy number button.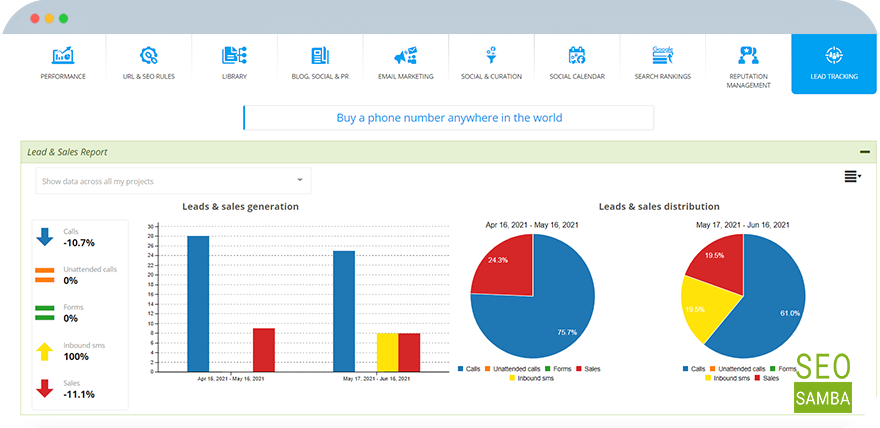 Once you have purchased a phone number, you need to connect  it to a real phone number you can set up a whisper message and, greeting , on-hold tune and voicemail.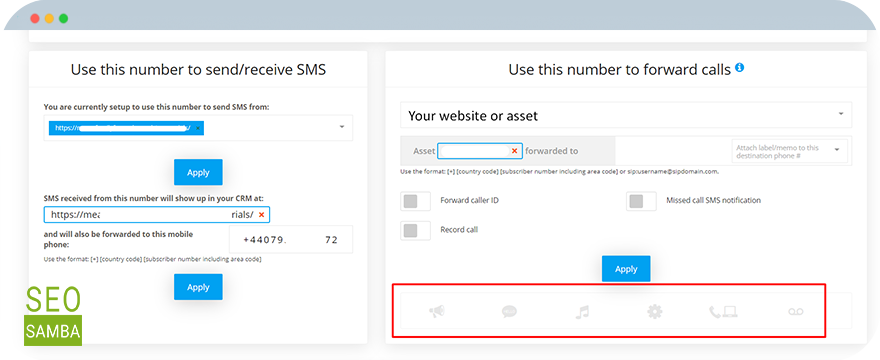 All your calls will be recorded and  you will be able to listen to them from lead tracking dashboard.