Messaging Service: MensaHero
MensaHero lets you start a conversation with your website visitors and continue it from their mobile phone.
Chek out this video tutorial to see how to set up MensaHERO text chat on your website.
Customize your website widget by creating unique labels, auto-reply message and modifying colors, and behavior. Note, that your auto-reply message will be the first message sent to your web visitor after they submitted the web form. The phone number displayed on their phone will be the one selected during your service setup.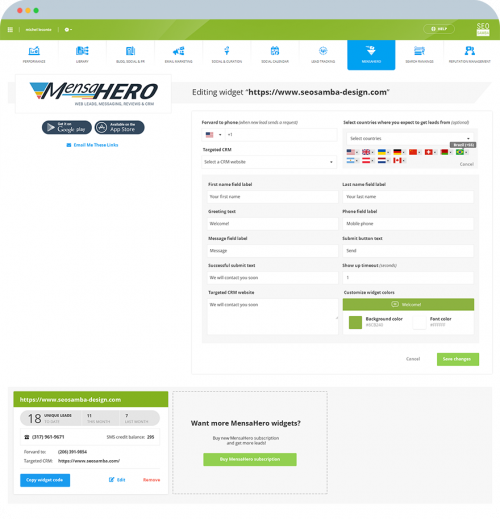 Sign in using your SeoSamba account. It should be identical to the email address and password used when subscribing to your to the platform here and learn how to create "reputation protecting" negative offline capture review links here: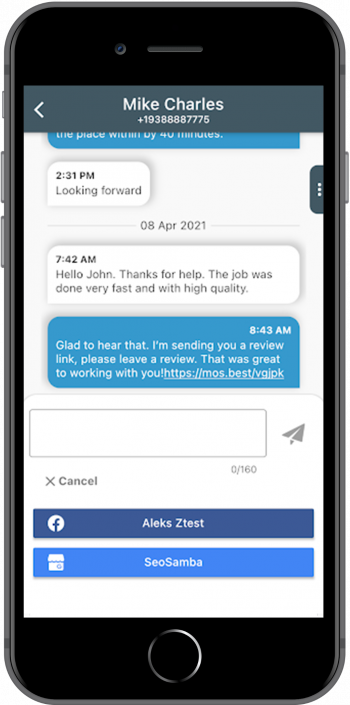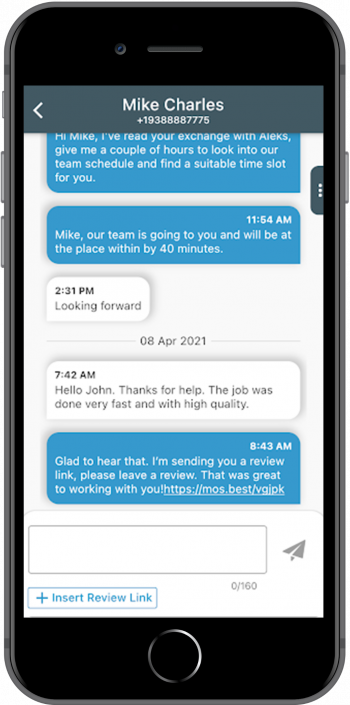 Messaging service & mobile CRM

To start using messaging service along with CRM features provided by the SeoSamba CRM app, just select a seotoaster site connected to your SeoSamba Marketing OS account on the configuration screen, the rest of the widget setting flow is the same as before.
New unique clients who send a request from sms widget on the site will be automatically logged to the CRM.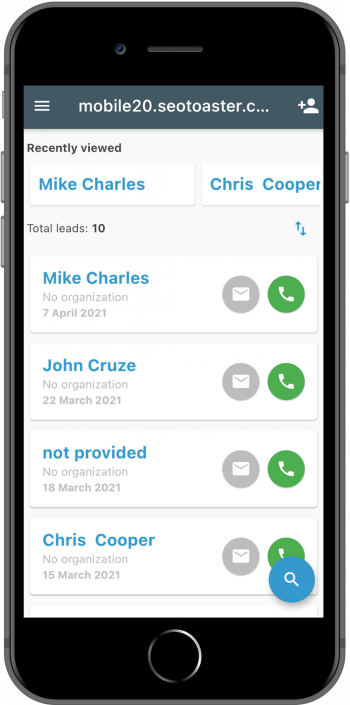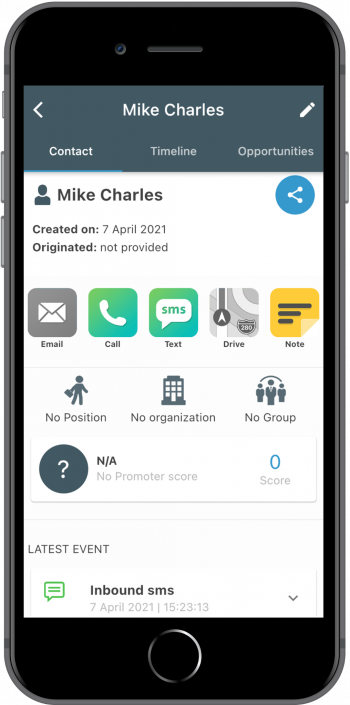 Open a lead detail screen by clicking the profile button in a chat feed When you click "send SMS from CRM", you get offered to use MensaHero to text out. Conversations can be found in the lead timeline.