Artificial Intelligence Generated Review Replies
The SeoSamba Reputation Management Platform offers a powerful feature designed to streamline your interaction with reviews across various platforms including Facebook, Google My Business, and other review accounts.

To craft a response effortlessly, navigate to the "Manage and Share on Social Accounts" section. Beneath a specific review, you'll find the "Reply" option—simply click on it. For added assistance, leverage the AI support by clicking on the robot-head icon. Within the dropdown menu, select your desired writing style and then proceed to click the "Generate Text" button.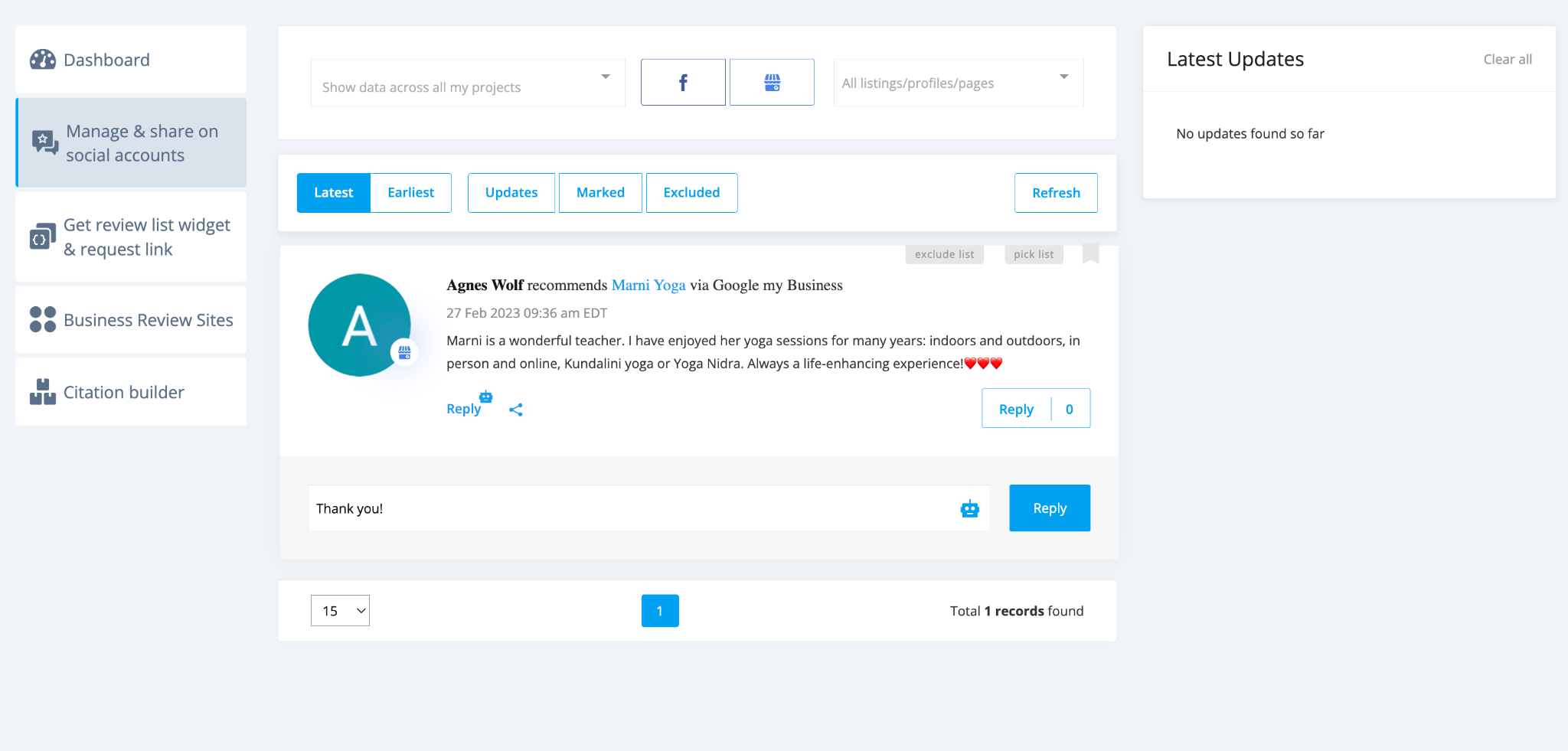 Once AI formulates a suitable response, you have the choice to either click "Use in My Reply" or conveniently copy the text for use elsewhere.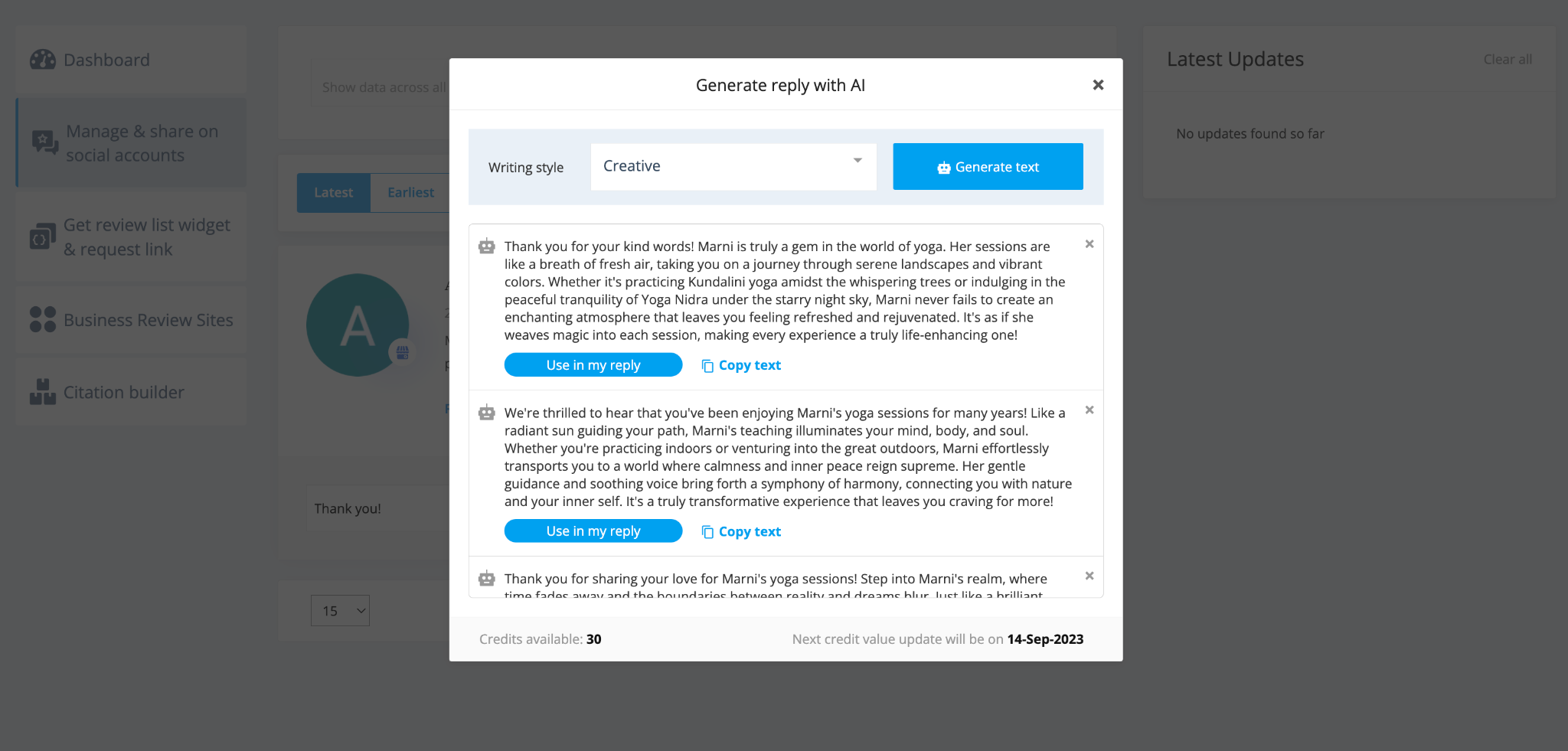 Embrace the proficiency of AI as it takes on the role of your dependable client relations assistant, facilitating your review engagement with ease and efficiency.