Share Your Post on Social Media and Send via Email
You can always create an email campaign or a social post out of your blog post. You can find this tools on the Blog Post Management screen, open "Blog, Social and PR" :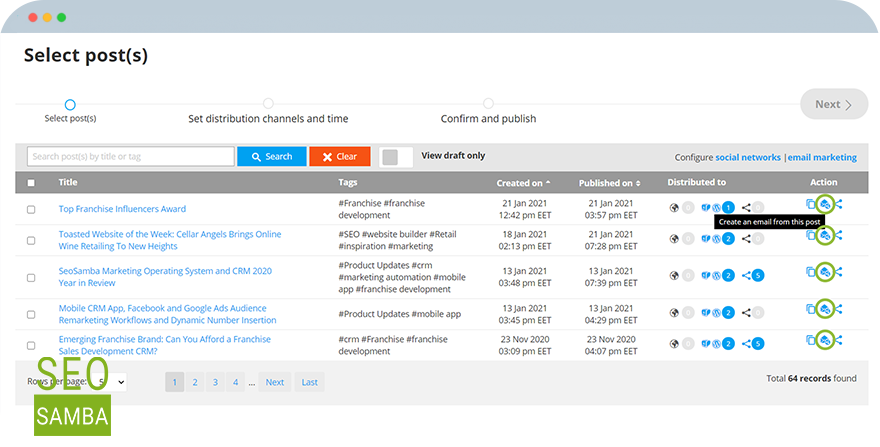 Once you clicked on the "share", you will receive a message with instructions and will be able to proceed with editing and sending your campaign or social post.
Turn Multiple Blogs Posts into an Email Newsletter Digest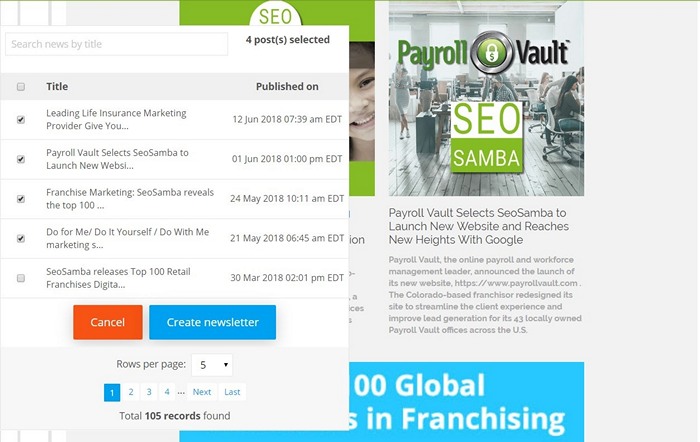 Take advantage of the blog digest template feature  on SeoSamba Email Marketing Platform , check out your Email Templates - you will find blog post digest templates where you can add your website's year's blog posts in a couple of clicks, create a newsletter and then turn it into a blog post for your website just like this one!