Better yet, why wasting time re-creating content for your newsletters? Instead, let SeoSamba create email campaigns from your previously published blog posts.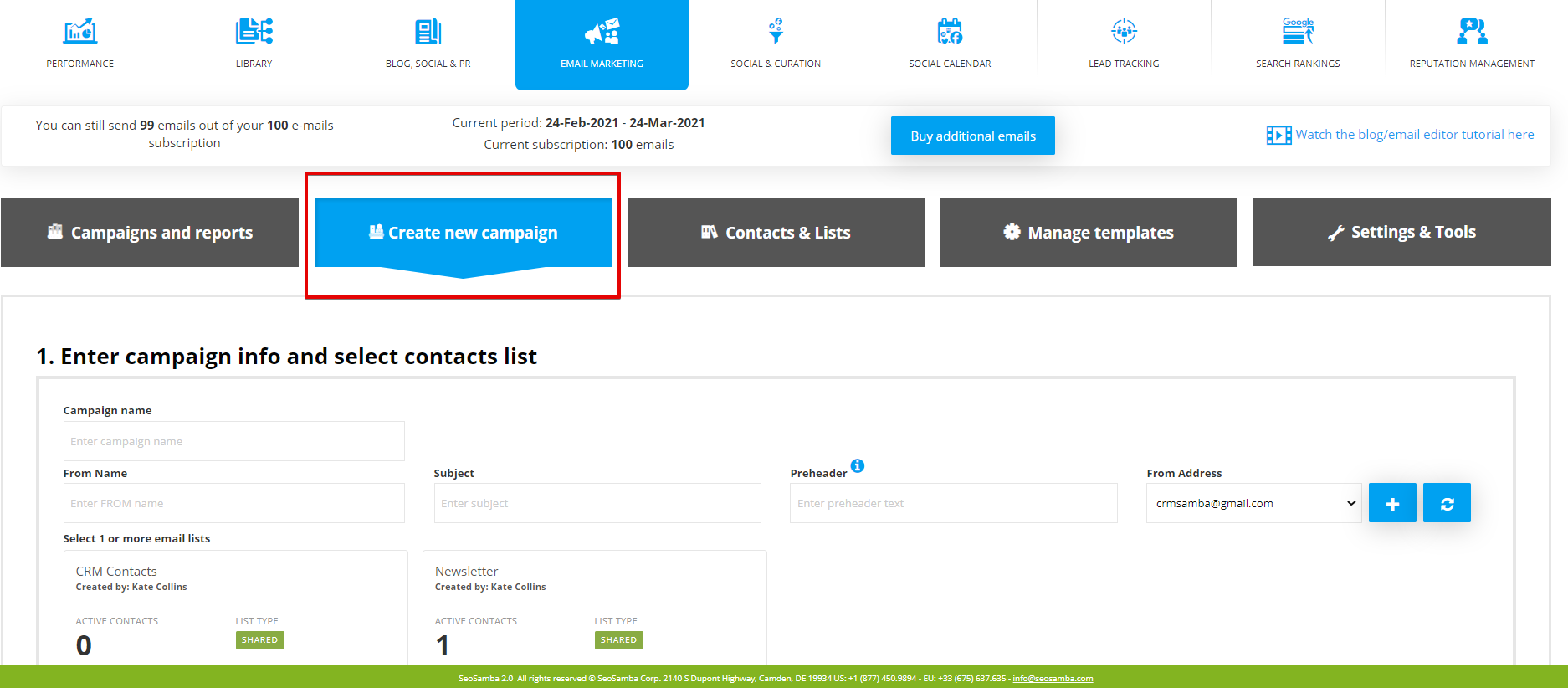 Select one or several contact lists who will get your emails. The contact lists can be created or imported, edited and deleted in Contact Management tab.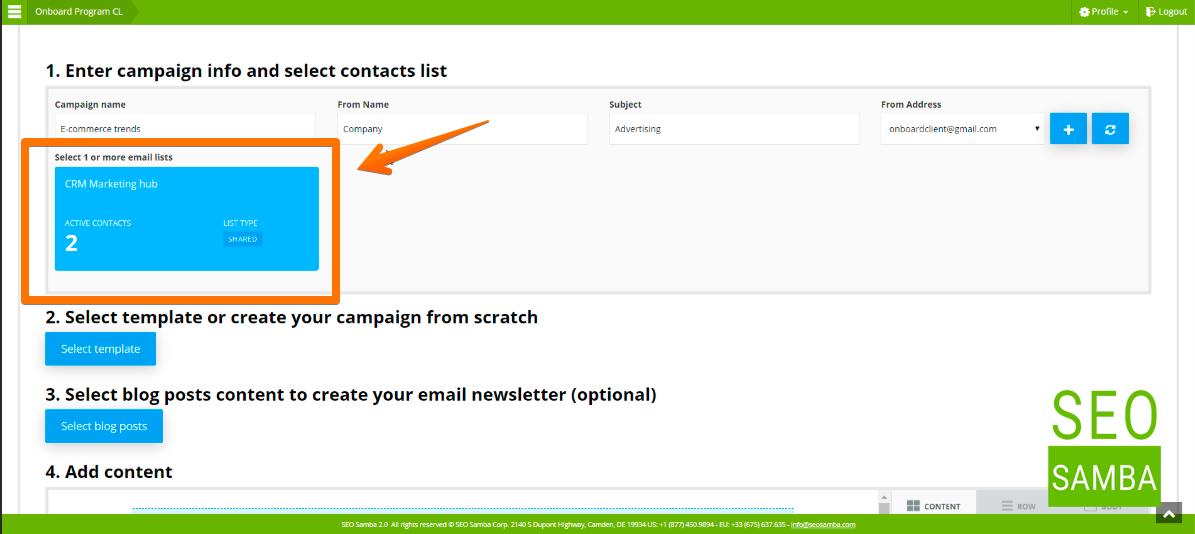 Pick an email digest template (it's important to pick the right blog post newsletter template!)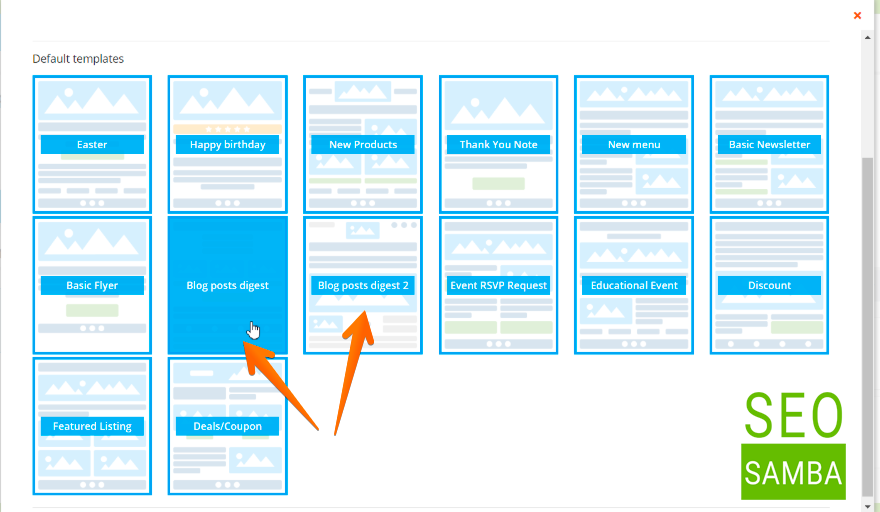 Along with a selection of posts previously published via your SeoSamba's centralized blog editor, watch your newsletter email being almost magically assembled for you.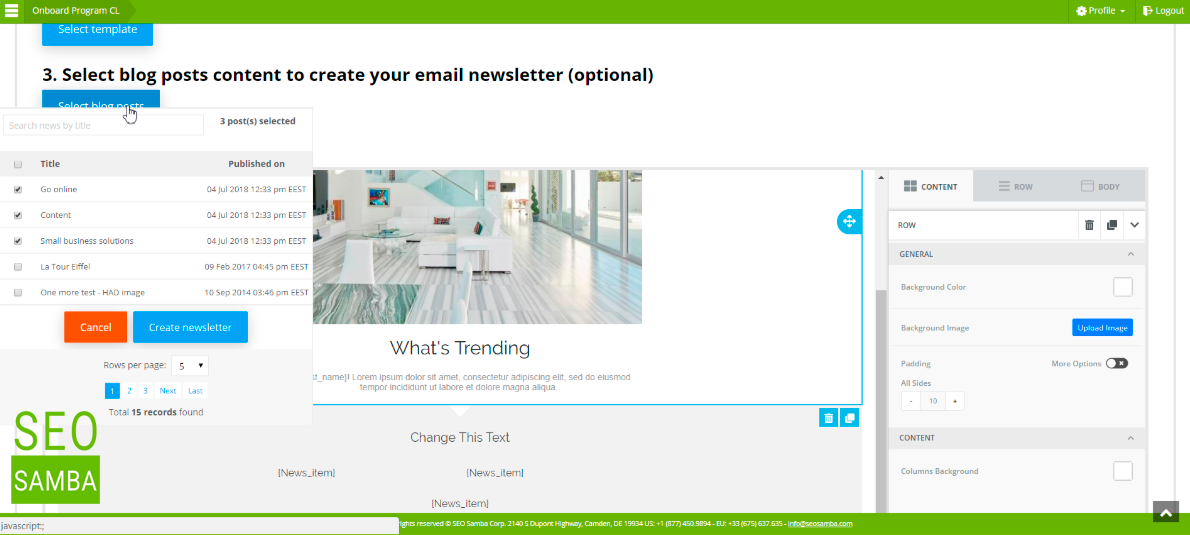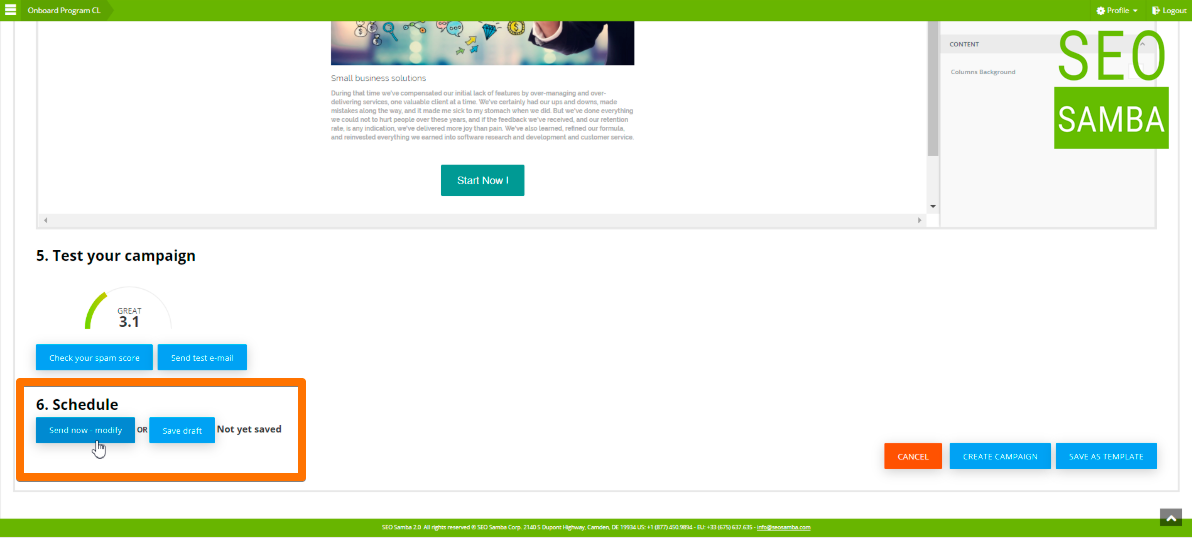 Check your spam score. What do you do if validator shows that email is likely to be treated as spam? Modify your content, starting with subject line to not use words and wording that are usually used by spammers.You can't use a subject line that promises a discount on groceries and then present an email that promotes anything other than a discount on groceries. In short, your subject line has to be truthful. The terminology of the law is that your subject line can't be "misleading". You need to have an actual physical location - somewhere in your email you must provide a physical postal address (street or postal box) where you can receive communications via mail.
Schedule your campaign, hit send, and you're done! Schedule allows you to postpone sending the email campaign by setting sending date and time as you decide to.
Another yet option will be to click on "Create campaign" in this case the campaign will get queued, you'll be able to follow its completion in "Campaigns and reports" tab

On the campaign dashboard we can view and duplicate the campaign, also, find all necessary info about campaign results.
To see more details, click the button: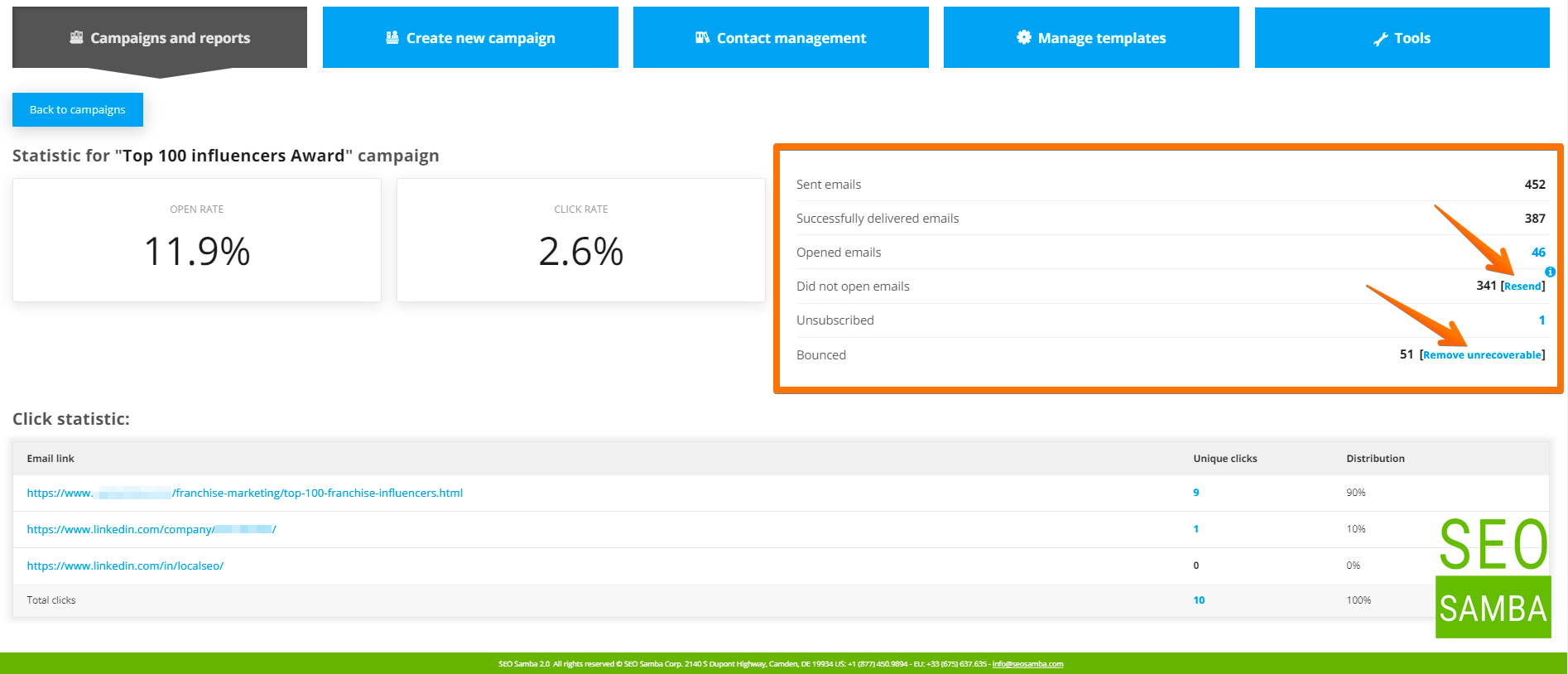 We track all emails sent and provide you with a full statistic report as for the delivery and users' response, so you could manage your emails even more efficiently, so now you will be able to analyze and optimize your email campaigns, evaluate your email campaign performance on key metrics, including open rates, click rates, unsubscribes, and more.
Follow your email performance in real-time, monitor the deliverability and engagement of your transactional emails directly from your dashboard. Save time and money by automating your emails and offering your customers a more personalized experience.