Connect More Review Platforms to Your Reputation Management Account in SeoSamba MOS
Elevate your online reputation with SeoSamba's comprehensive Review Management packages. Our tailored solutions empower you to effortlessly engage with reviews across multiple platforms, ensuring your brand's credibility and customer satisfaction remain at the forefront.
How to Build and Purchase your Custom Review Management Package
1. Open SeoSamba Reputation Management Tab in your MOS account.

Open "Business Review Sites" tab to explore our array of service packages designed to meet your business needs.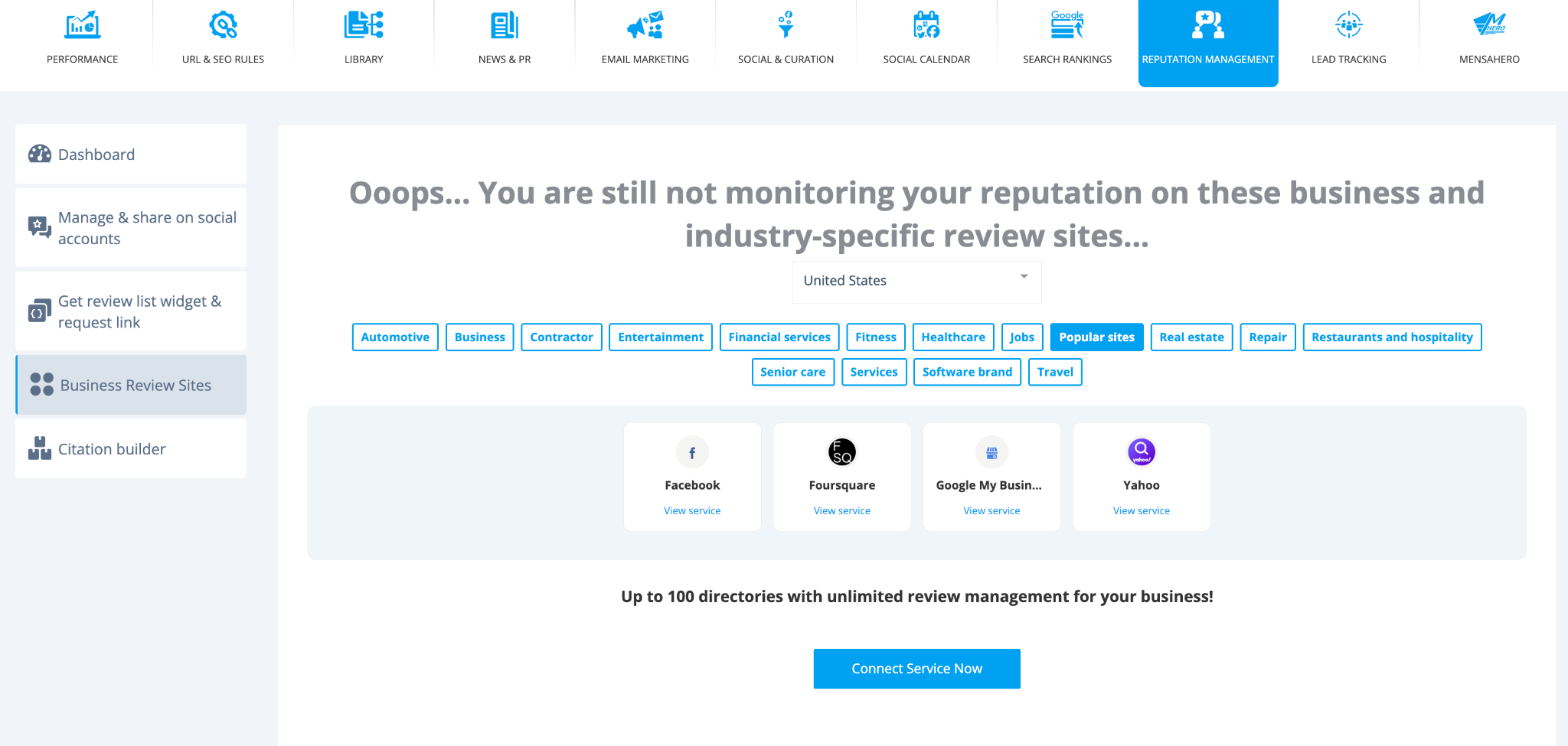 2. Choose Your Desired Package
Browse through the various packages available, each offering unique features and benefits. Select the package that aligns with your goals and requirements.

3. Access the Payment Form
To initiate your purchase, access the payment form by visiting the following link: SeoSamba Payment Form.

4. Fill in the Details
Enter the requested information in the payment form. This may include your contact details, billing information, and package preferences. Ensure accuracy for a smooth transaction.

5. Review and Confirm
Double-check all the provided details to ensure accuracy. Review the terms and conditions, and confirm your selection.

6. Complete the Payment
Choose your preferred payment method and complete the transaction securely. Your payment information is handled with the utmost security measures.

7. Confirmation and Access
Upon successful payment, you will receive a confirmation email containing details about your purchased package. You will also gain access to your chosen Review Management package, enabling you to start enhancing your online reputation effectively.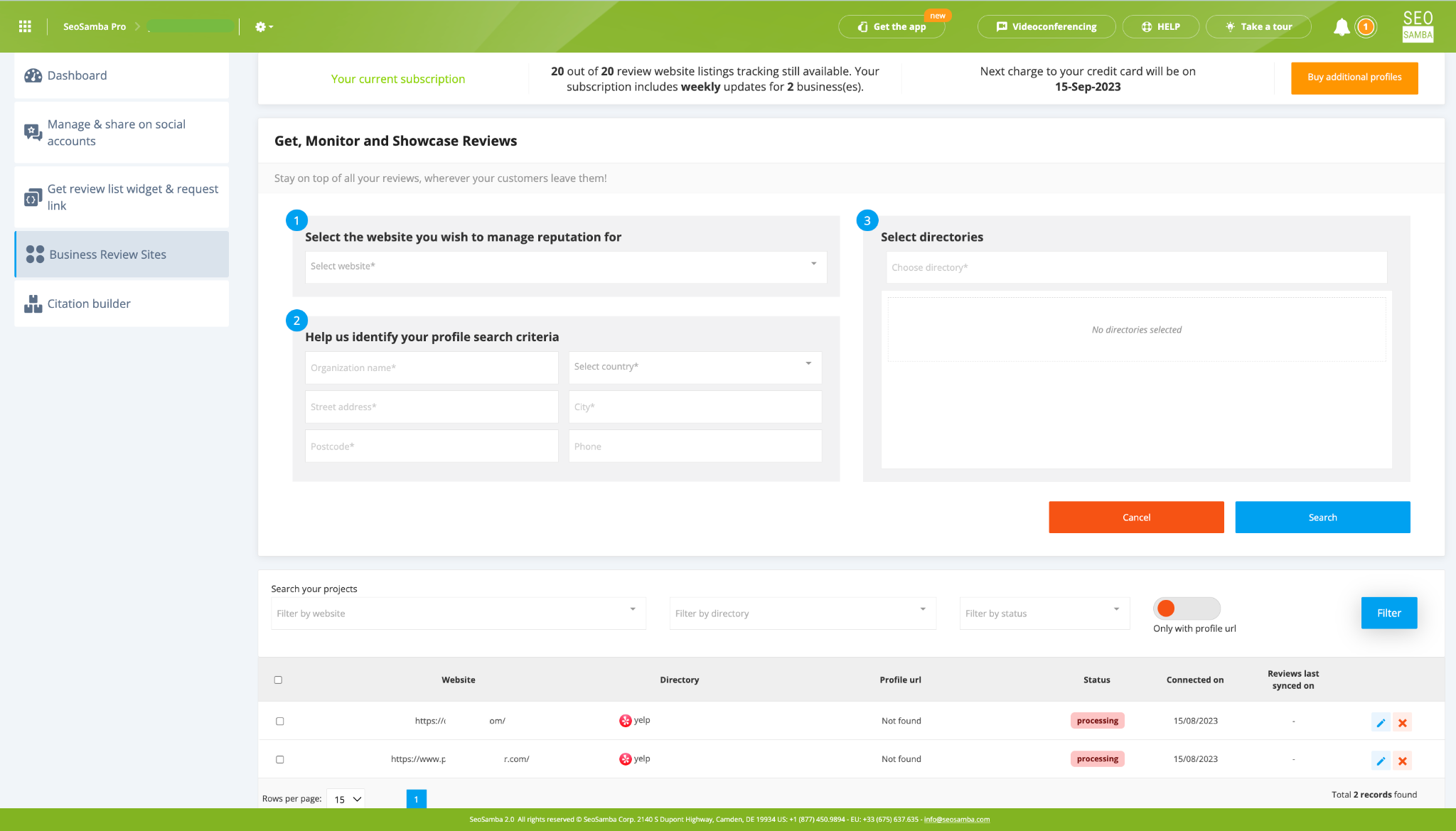 Once you've got all your information entered, get ready for the magic! We'll dive into the selected directories and start the search. And hey, don't worry if your profile isn't immediately spotted – we've got your back. We'll kindly ask for a link to your profile, ensuring we leave no stone unturned.

But wait, there's more! If we do find a match, you're in control. We'll present you with a selection of the profiles we discovered.

Now, let's chat about speed. We're honest, the search might not be lightning-fast, but remember, good things take a little time. And trust us, the results will be worth the wait!

Oh, and here's the cherry on top – as soon as we're done, you won't miss a beat. Expect a  notification right in your inbox, as well as a center-stage appearance in your notifications hub.

Get ready to embark on this journey with us. We're here to make things hassle-free, and we can't wait for you to see the amazing outcomes!