When your news post is ready, you can proceed with publishing. You may save news or save and distribute
Save news means you simply save the alterations you made
Save and distribute means you save the alterations made and distribute the altered piece of news.
Having clicked save and distribute, you'll be taken to the next step: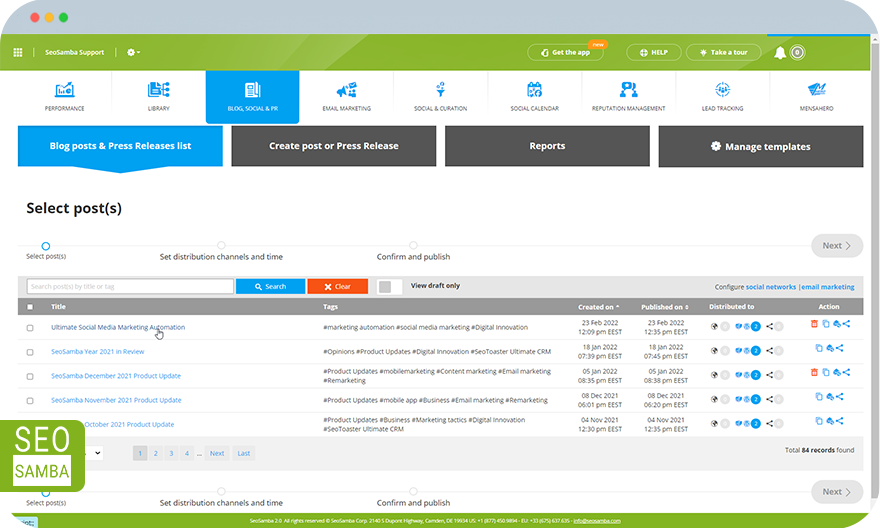 Your list of websites and PR distribution channels will appear after clicking the news post row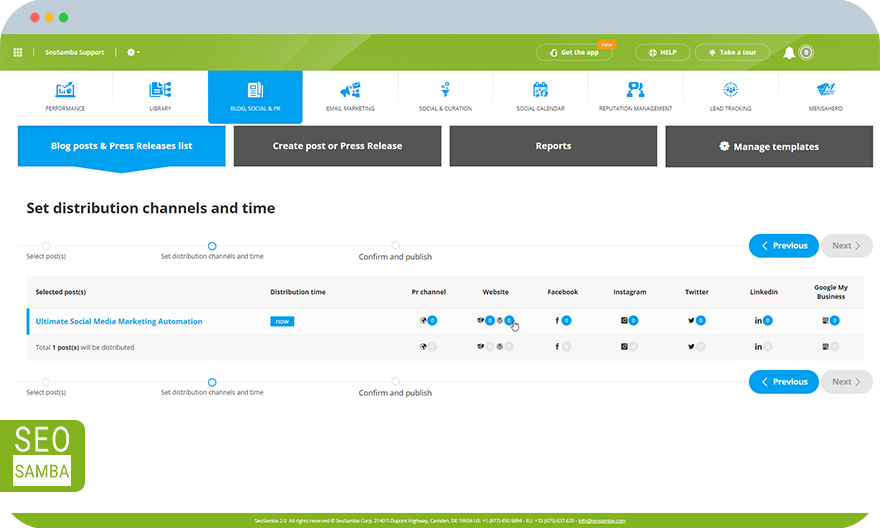 You select your website (your blog) if you have more than one you can pick and choose by clicking the different boxes.
On the far right, you can select the corresponding social accounts that are associated with the website that you may want to share to. For clients that have multiple websites you can also have dedicated social pages/account associated with each.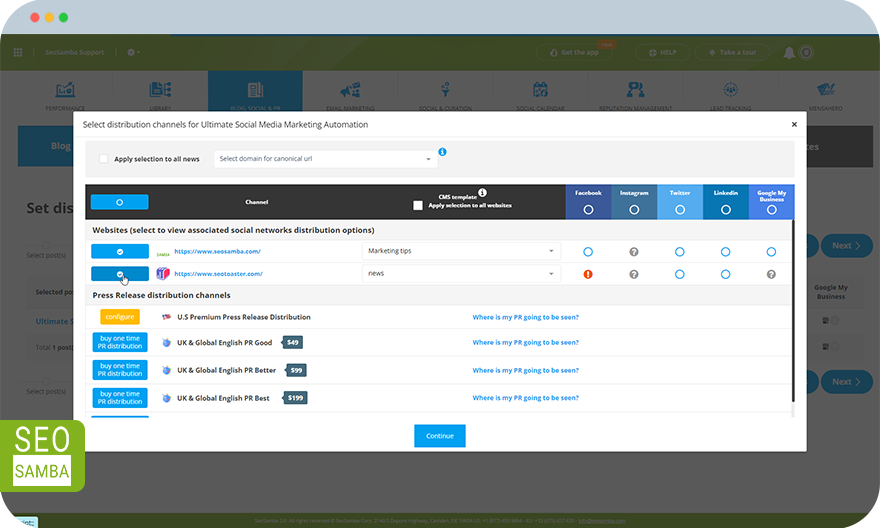 In social media columns you can see different icons, where:
icon indicates that the news will be published in this network.
means you're connected but it was not selected for sharing.
icon indicates that the news will NOT be published in this network as you still need to connect your account to our platform. You can do so by simply clicking the icon.
 Icons indicate that your security token has expired. Click to reconnect
Facebook and Linkedin tokens expire every 60 days. To obtain a new access token simply click on the

icon and you'll get to this window where you have to re-connect to the expired network:

This requirement is not on our site but on the social networks. The alert system will remind you to reconnect your social accounts when approaching the expiration time and when the tokens have already expired.

Basic & Premium Press Release Distribution, UK & Global English PR and Communiqué de Presse en Francais are the PR channels where Basic & Premium Press Release Distribution requires special setting for news distribution: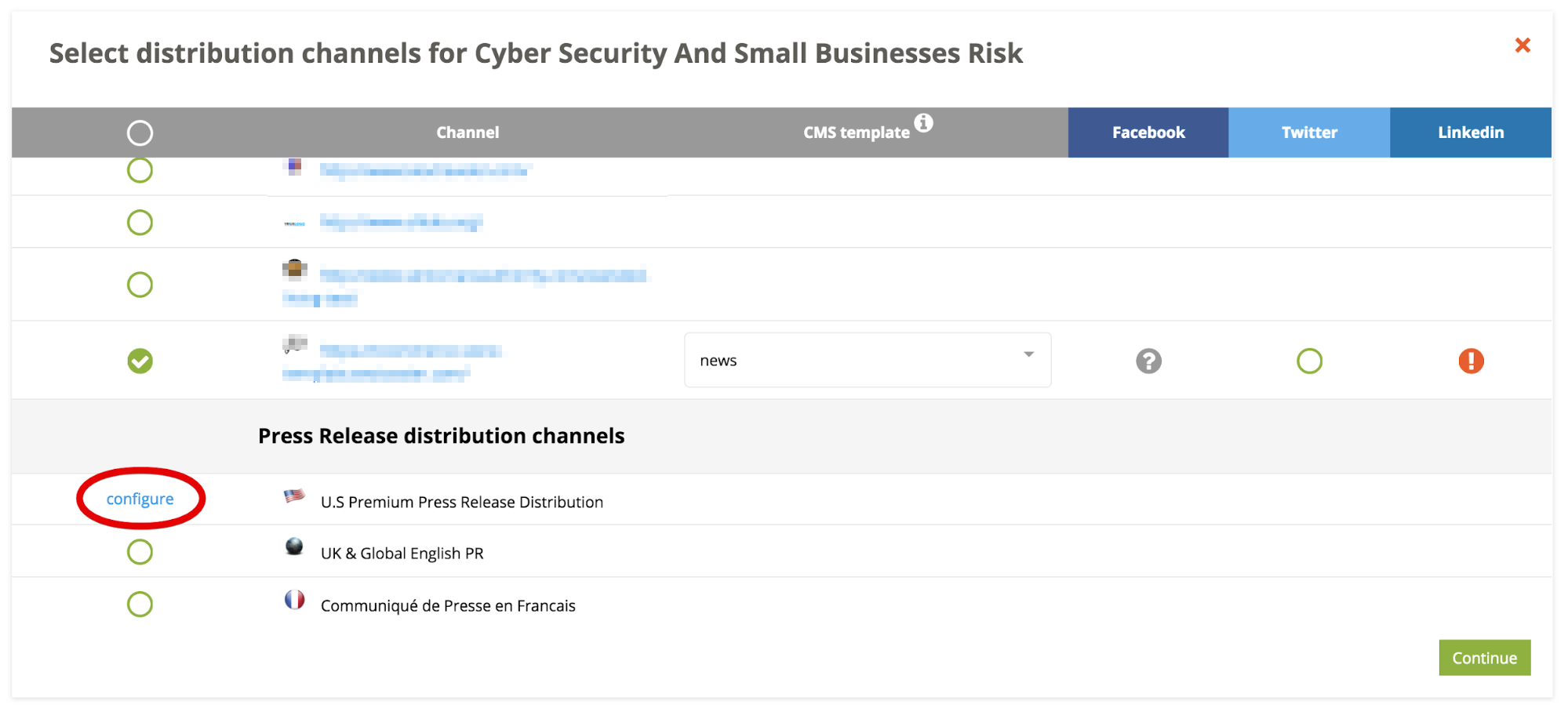 You have to select country, category and from 3 to 12 tags for news distribution. Pay attention to the requirements in the black box:

After you do complete the changes then сlick continue to return to the previous screen where you can also select a distribution time.
now

simply means that your news will be distributed exactly the moment you click the button

Publish

when clicking

now

, you will be able to select day and time of news distribution.
When clicking Next ›, you will see the summary of the distribution settings and here you can either go back by clicking ‹ Previous and edit them if something doesn't seem right or Publish
When you schedule the distribution of news you can see the following markers next to this news: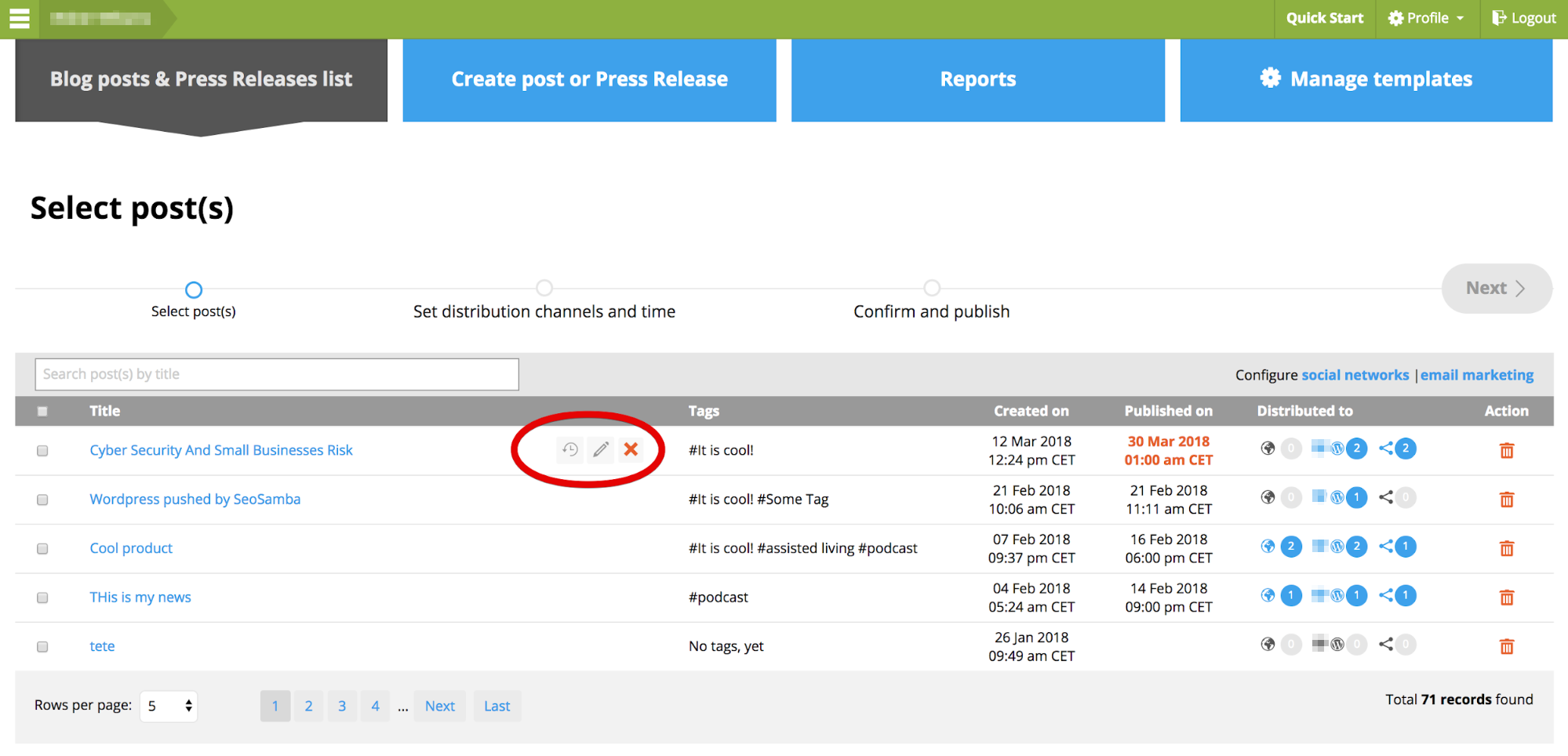 You may see the schedule information if your mouse over

icon, edit the distribution channels by clicking or

cancel the publication schedule by clicking the

button.
You may also hover over the

icons in "Distributed to" to see which websites and social networks the news is directed to. Or click

and delete this news completely. Also you may see

icon for a PR distribution report that typically appears a day or two after the PR was sent.
NOTE! You may distribute the news ONLY IF you have premium service account
The statistics for all Blog & Press Release Report as well as Website distribution is represented in the charts in the Reports tab: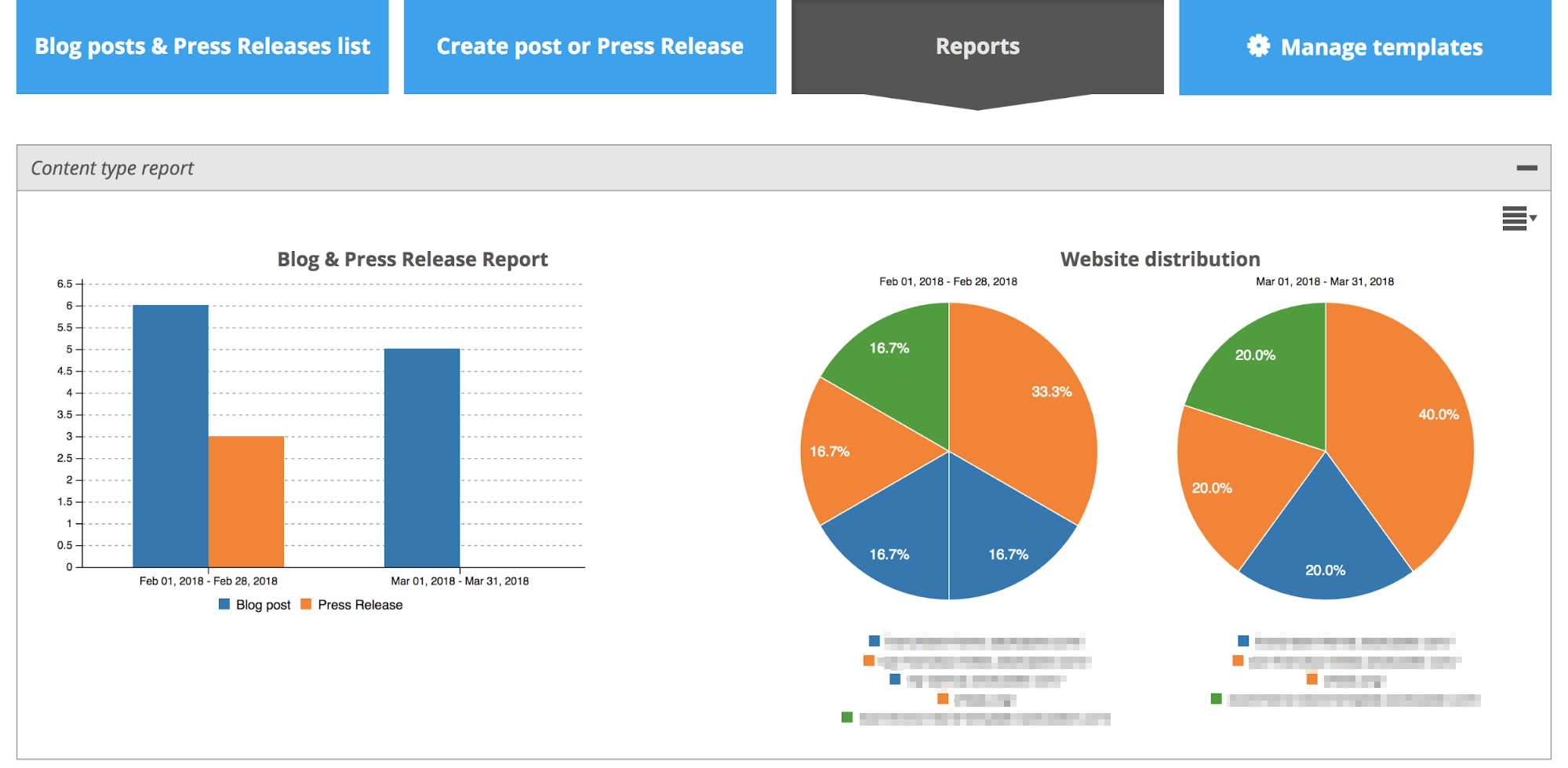 The last but not the least, you can manage your templates any time you want in ⚙ Manage templates tab. Just select the one you would like to modify or build a new one from scratch.