Ecommerce Feeds Newsletter Construction
A product newsletter is a great solution for your business that combines advertisement and newsletter, designed to engage your contacts with usable information while promoting specific products in the process.

Select the most appropriate products and present them to your contacts following these simple steps:
Connect your Product feed: 
A Product feed URL looks like this:  https://yourwebsitename/sitemapproducts.xml.
Log into your SeoSamba MOS Account, find the tab called Social and Curation and click on big +
Type in the product feed URL and the feed name. Hit Add RSS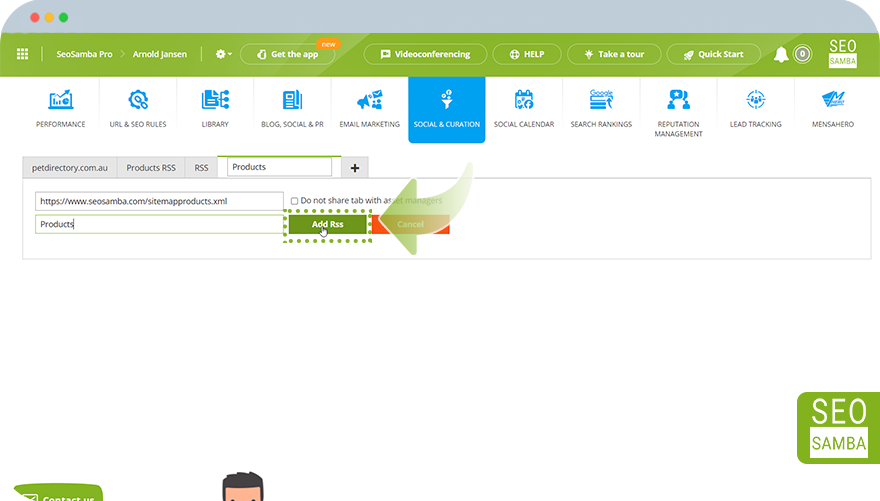 Your RSS feed will display immediately.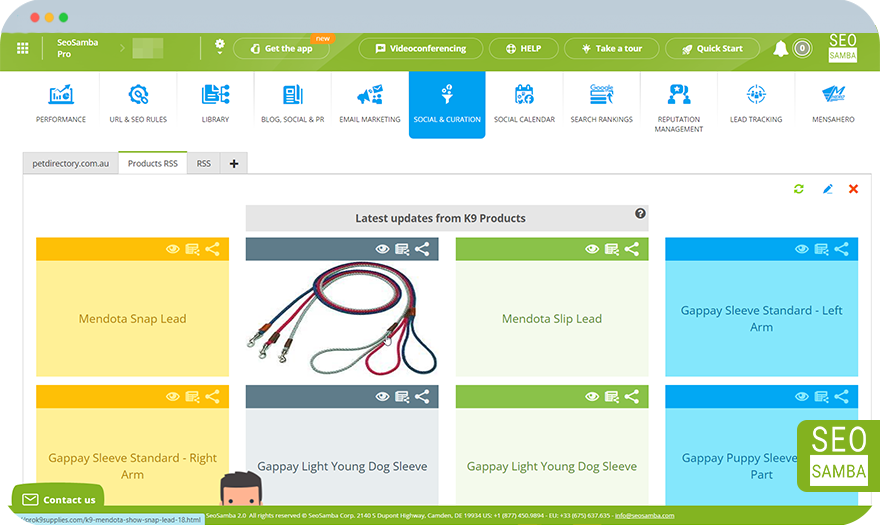 Build a Product Newsletter
Start building a new email campaign. On stage 3, you'll see the button "Select product/listings". Hit it.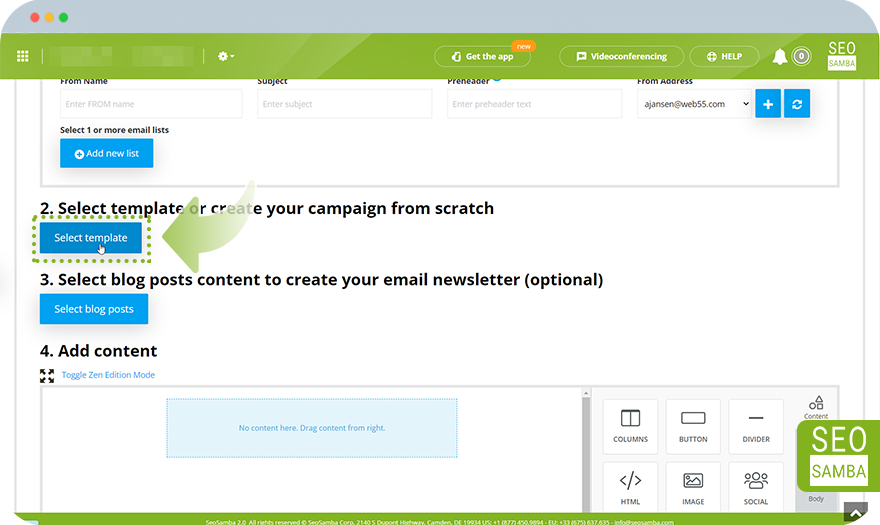 Select one of the Product Newsletter default templates: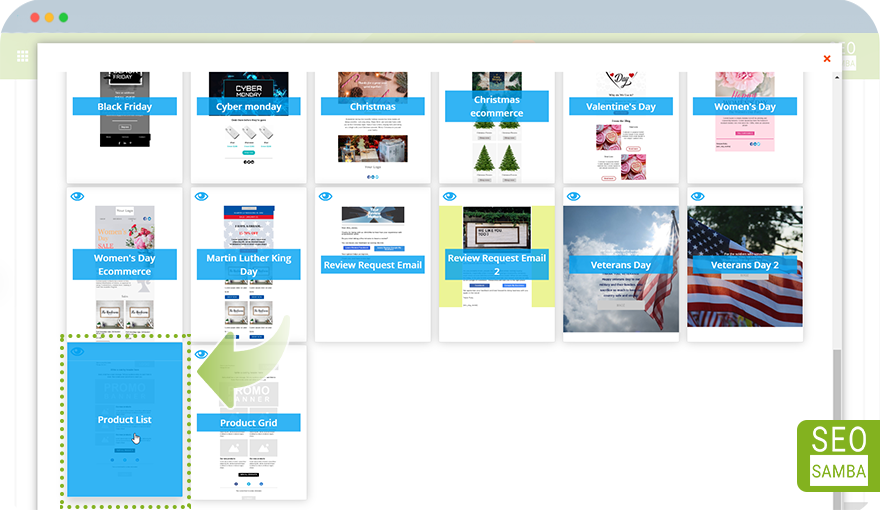 Then, add products to your e-commerce newsletter, Images, CTAs, promo codes, buttons, and links to your website. Once your Email is ready, select the contact list and send the product newsletter to your contacts.