How to Connect Your Social Accounts
One of the first and the most important steps when you start working with your SeoSamba Marketing OS account is connecting your social media pages. All you need to do is to sight into your social account (Facebook, LinkedIn, Twitter, Google My Business, etc. ) Then in the next tab of your browser open MOS, and select Social Calendar and click on Social Accounts Tab: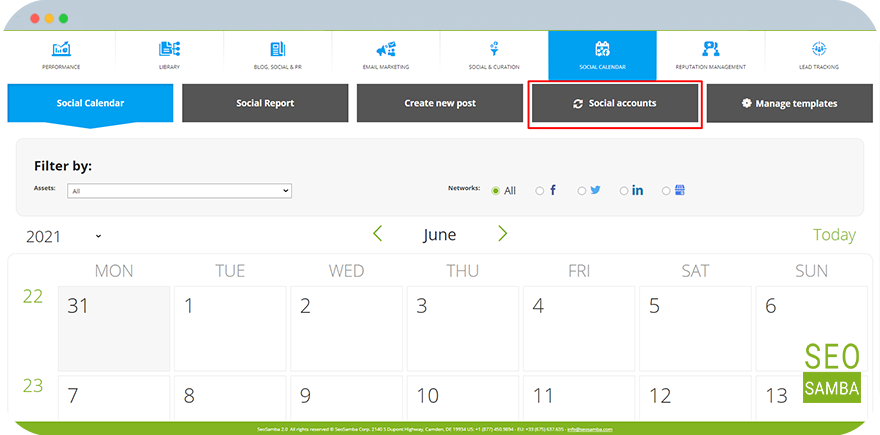 There you will see all websites and assets, click on the one that you would like to connect your accounts to: 



Then, you will just need to click on ''Connect'' button and, once your account gets authenticated, Select the pages you will be posting too.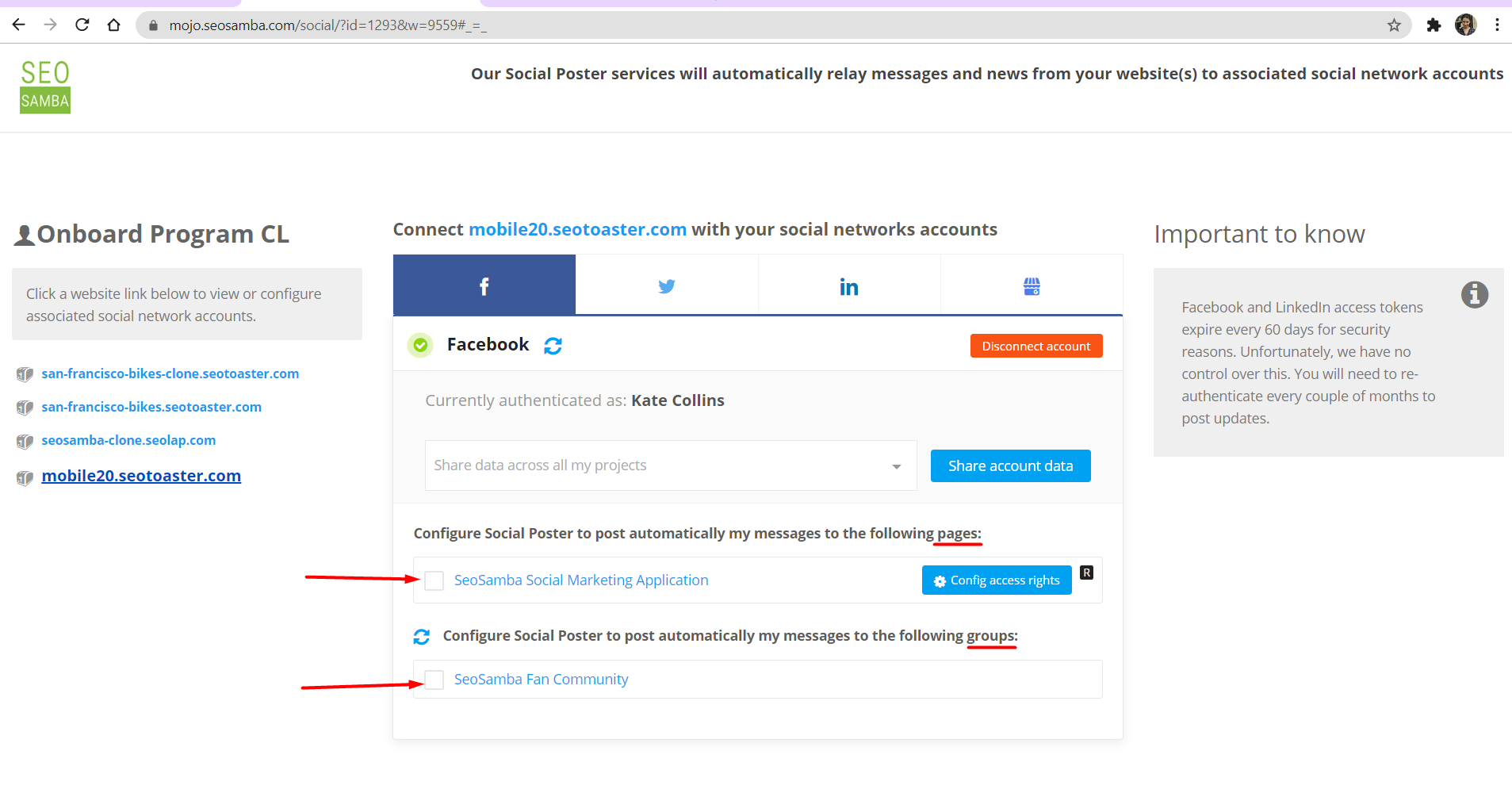 In Facebook you can automatically post only to your business pages and to your groups. You have to be an admin for both. 

If Your Facebook Page is connected to your Instagram Account, you select Instagram to enable posting straight away: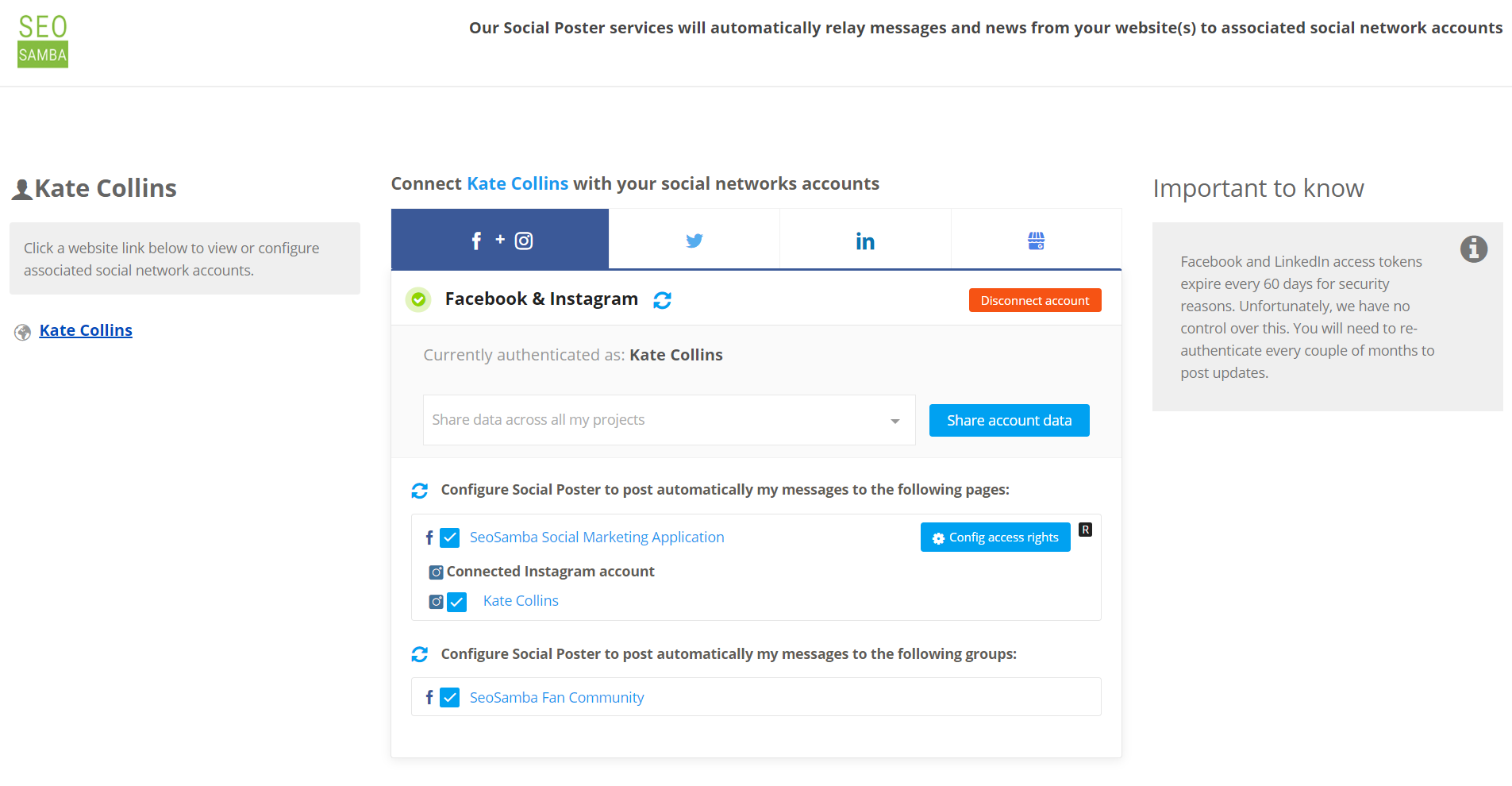 See how to connect your Facebook Groups to your Marketing  OS Account 
You can connect all your other social accounts following the same steps. Once it's done, go ahead and schedule your social posts.