SeoSamba AI Anti-Spam Bot
Protecting you from spam and mail that might contain malicious links is one of our top priorities. SeoSamba is a pioneer in the anti-spam protection arena, offering multi-layer protection from spam bots using Google's anti-spam bot technology, our own proprietary technology + predictive spam blocking. Our AI anti-spam bot has a 98% accuracy rate for detecting spam, and also protects you from spam originating from MensaHero, our web-based universal review and text chat app.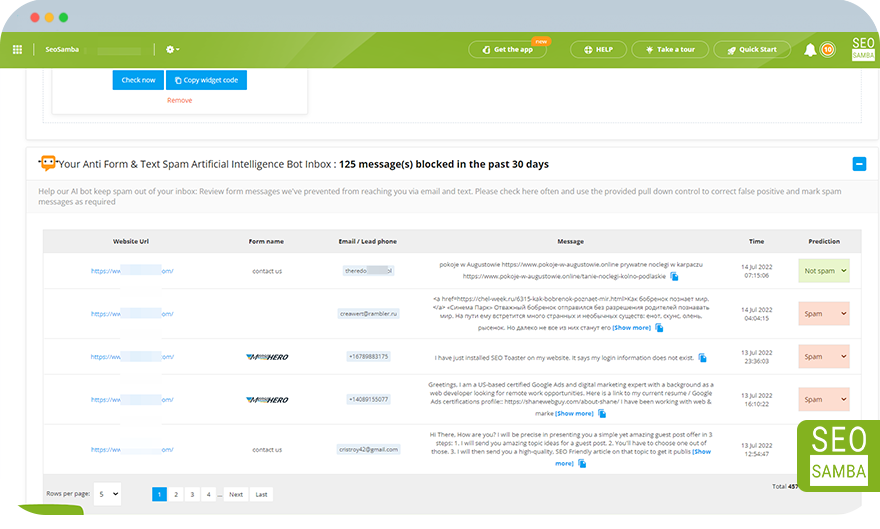 Each week, you will receive an email detailing all the messages that were blocked by SeoSamba's anti-spam bot. It is a good idea to review the list for accuracy. You can help make your new anti-spam bot even more accurate by marking any mail that happens to slip through as "spam" in your Marketing OS dashboard. Doing this is beneficial to you in the long run by training your bot to more effectively detect spam, so that you can focus on your actual prospects and customers.
 Open your Lead Tracking tab and click on  Enable spam check service  To activate SeoSamba Anti-Spam AI.

You will be immediately transferred to your User Account. Open the "Services" tab and find the Anti-spam Artificial Intelligence bot filtering service section and switch on the Anti-Spam AI for your website forms: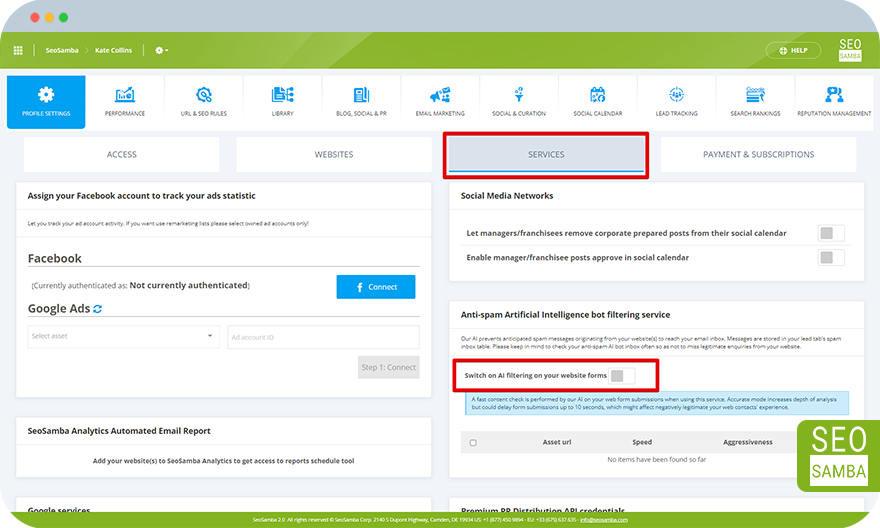 When you see this message:
"This services is in Beta. You're using it at your own risk.
Please check often the anti-spam inbox found under your lead tracking tab. Click YES to continue."
click Yes and remember to keep checking your Lead Tracking to make sure the AI doesn't block the real leads.