Search rankings
On the Search Rankings tab in SeoSamba Marketing OS you can always see your website's position in the search engine results page. There are various ranking factors that influence whether a website appears higher on the SERP based on the content relevance to the search term, or the quality of backlinks pointing to the page.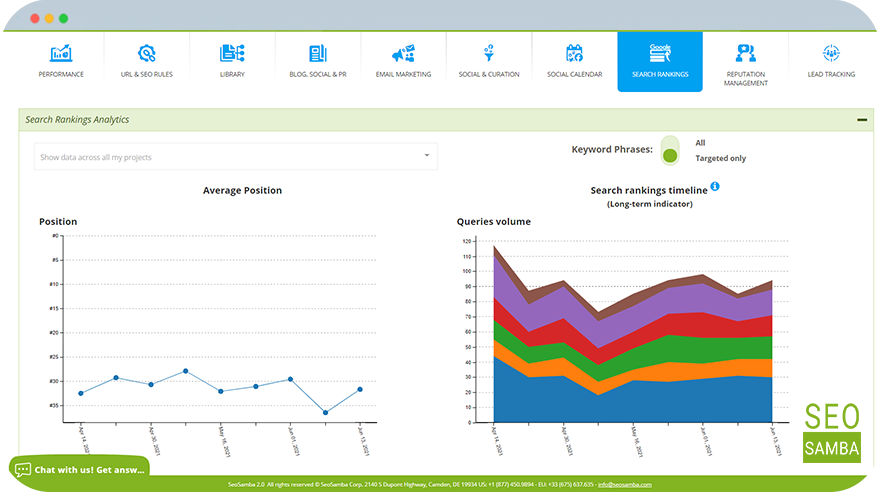 Search Engine Results Pages (SERP) are the pages displayed by search engines in response to a query by a user. The main component of the SERP is the listing of results that are returned by the search engine in response to a keyword query.
On this page you will be able to find lists of top Keywords, statistics for each day and trend analysis.