Document & Marketing Assets Library
Sharing files, images, videos, documents, company collateral and more just got easier with the new SeoSamba Library.  Log in to your Marketing OS dashboard now and you'll find the organization-specific feature already there and ready for you to start uploading to.
Franchisees and location managers can share blogs, ad campaigns, email templates, and ideas with you and each other in one commonplace.  Corporate documents such as employee handbooks, FDD's, tax, and other legal documents can be stored now in one safe place that is easily accessible by employees and franchisees.
Share files one by one or entire folders, upload new versions of documents and notify your colleagues in one sweep, and don't forget to color your folders to help you visually organize your documents.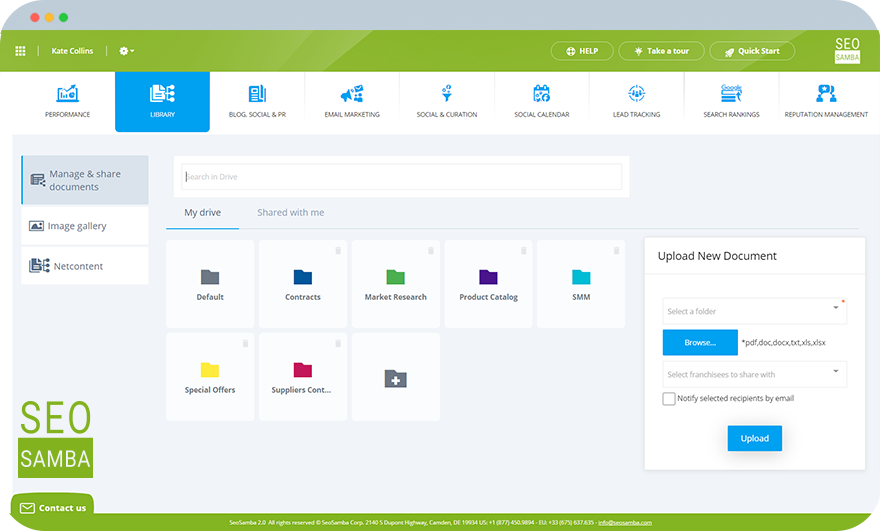 You will now find in this section your image library, a collection of images you can share within your organization or keep private to yourself and that is accessible across the blog, email, and social tools. Last but not least, you will also find Netcontent (original name for this area of the system) objects; Netcontent is a collection of apps, banners, and really any kind of content that you can distribute across SeoToaster powered websites you manage, and have inserted into web pages or code from a single location.