Settings and Tools Overview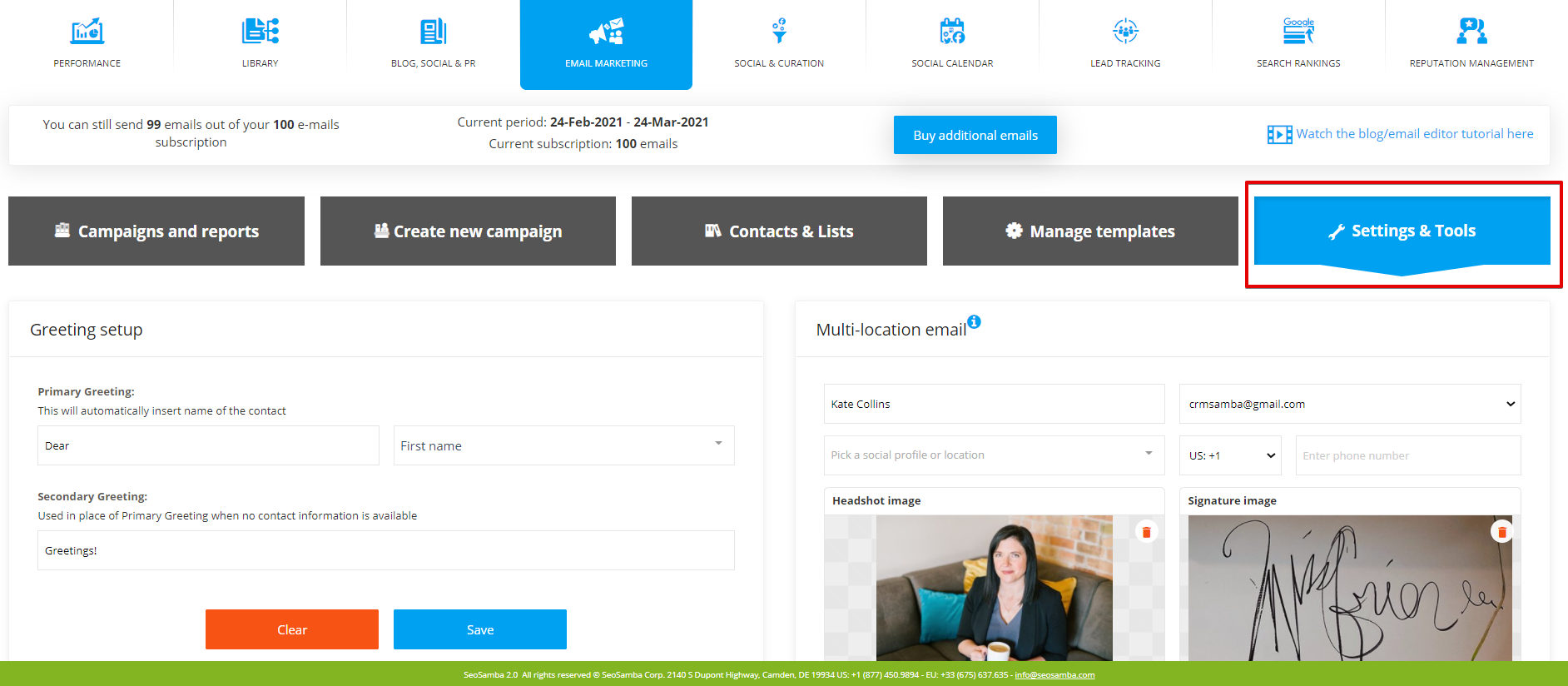 On Settings and Tools tab you can find a lot of useful features that will help you automate your Email Marketing efforts.
How to add a newsletter sign up box to my website?
Sign-Up widgetgoes first on Settings and Tools tab, you can customize is yourself, adding fields you would like to have in your sign-up form and deploy to your website to add contacts to your email lists automatically. You can build as many forms as you need for your websites, landing pages and other assets where you can possibly deploy this sign-up widget you will build  with the help of SeoSamba Email Marketing. Just give a name to your widget, select contact lists that will get the contacts added, add tags you need to label your contacts with for better organisation in your address book, add extra fields from suggested and Set form text and messages, set-up a nice auto-respond email and click  Create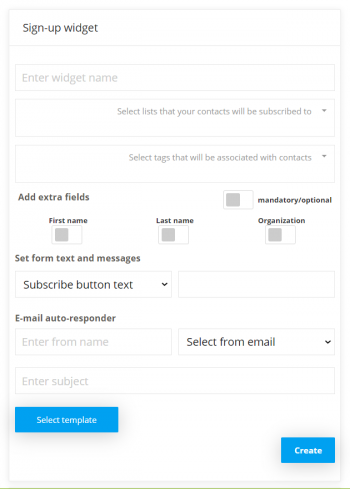 Now, when your widget is ready, click 
Co

py widget code 
Now, If you have got your website built on SeoToaster CMS, you can paste this widget code into "Source code" (<>) in one of SeoToaster containers
or, if you are working with some other system, like, for example, WordPress, insert this code into one of HTML fields on your website.