Social Calendar
Social posting is a significant thing when it comes to business - if you're not putting out content on social media of the world, you will become vulnerable and irrelevant over time.
Make and put out content on the internet - share photos and videos from your events, find great articles and ideas, people who inspire you - talk about your truth it's a gateway to growth in business in today's environment. Build your personal brand on the net - it matters and will matter more. Show your business and what it's like to work with you.

Now it's even easier thanks to the SeoSamba Marketing OS Application that has all features of the desktop version of the Social calendar. SeoSamba Social Marketing App will help you save your time by scheduling your social media content across your social networks.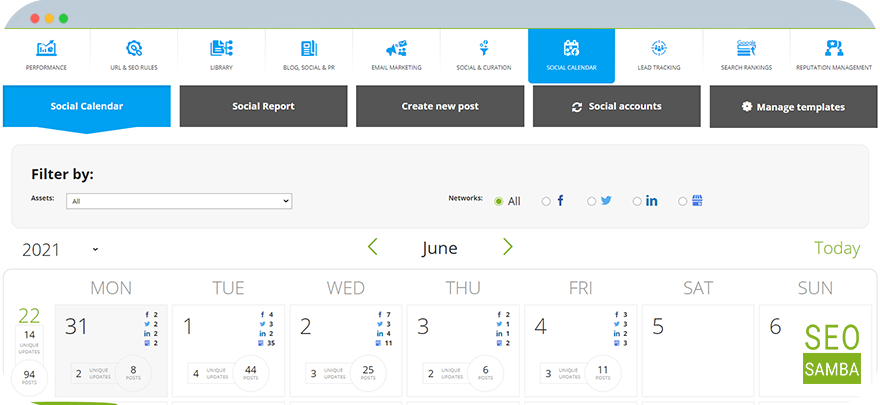 Social Calendar is designed to automate your SMM efforts thanks to ability to distribute posts to all your social accounts along with ability to schedule repeated evergreen content and one-time posts.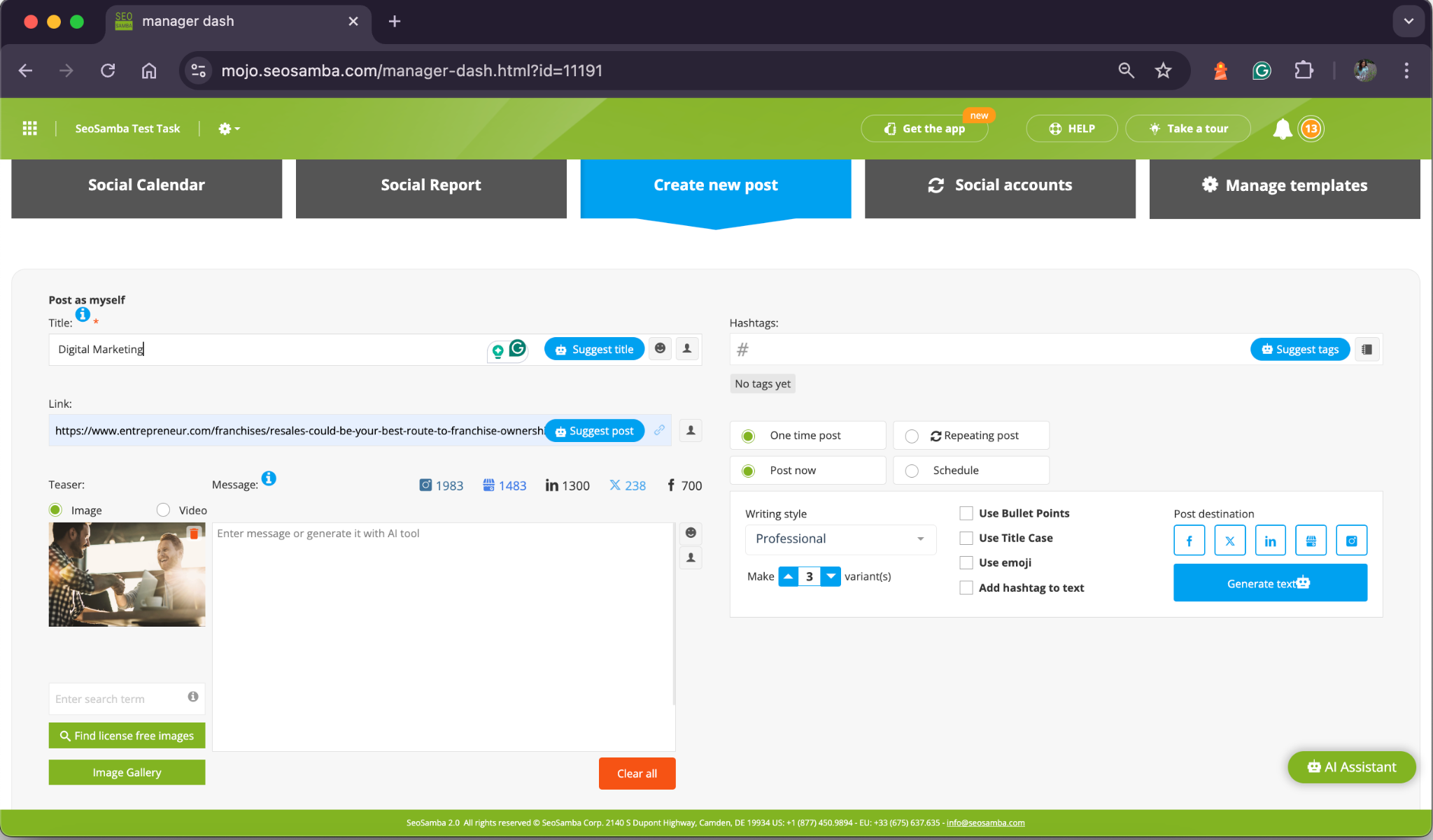 Once you have worked with your Social Calendar for few months, you will soon see a beautiful chart on the Social Reports Tab, which will help you monitor your progress and navigate your marketing most effectively: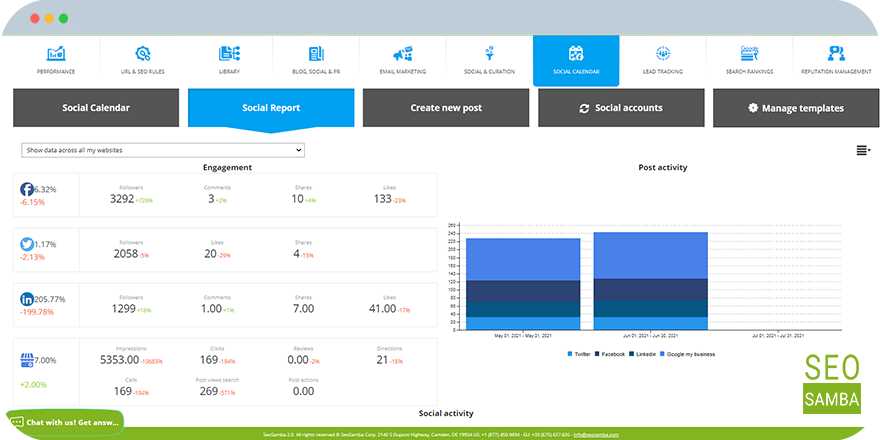 There are also Social Post templates that you can create for you business and share with your team: