Add an Instagram Account to SeoSamba MOS
Instagram offers three profile types: personal, business, and creator. For full access to the Instagram features available in SeoSamba MOS, you need to add a business profile.  Connect your Instagram To SeoSamba Social Calendar.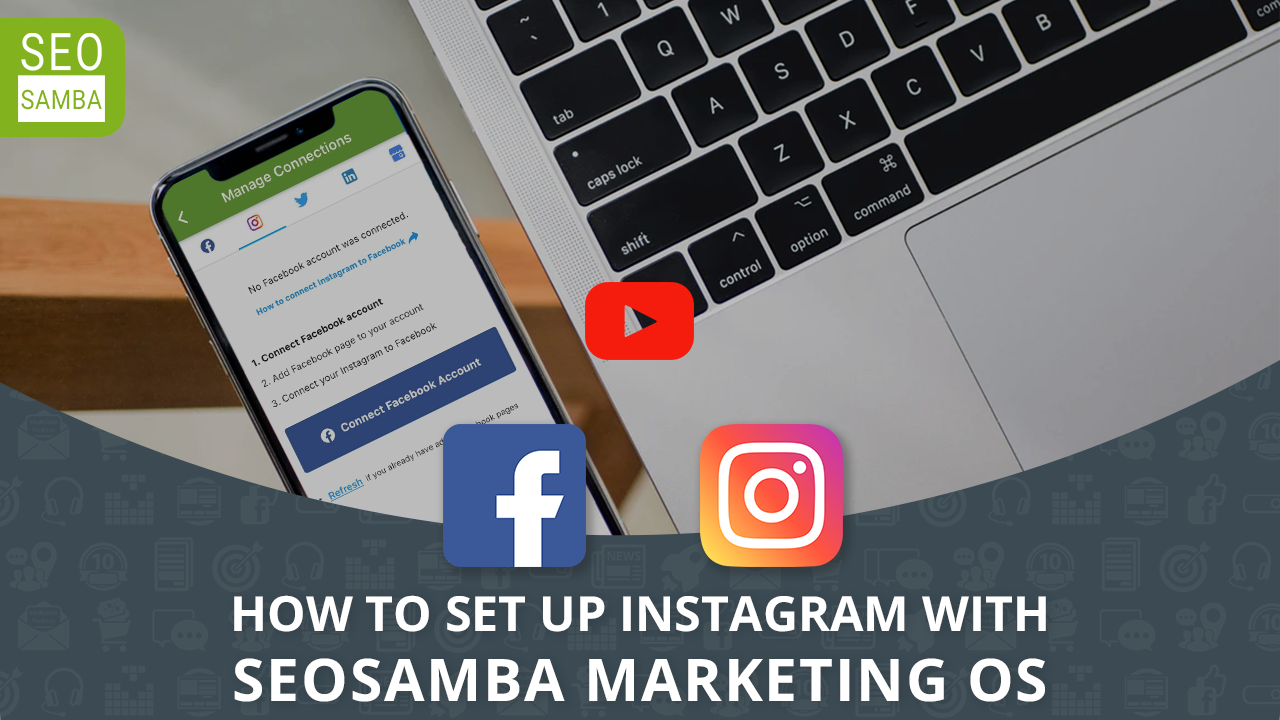 To enable full Instagram functionality in SeoSamba MOS, make sure you have the following:
1. An Instagram business profile connected to a Facebook Page.
2. An Admin or Editor Page role for the connected Facebook Page if it's a Classic Page type or Facebook access with full control or partial control on a New Page type. If the Page is an asset in Facebook Business Manager, you also need management access to the Page in the Business Manager account.
See the Facebook help articles How do I manage roles for my Facebook Page? and Add people to your Business Manager.

Add an Instagram Business Account - If you have a personal profile, log in and switch it to the Business Account, SeoSama MOS  supports only Instagram Business.
Here is a Video Tutorial for connecting Instagram via SeoSamba Marketing Application for IOS and Android 
If you see "There is no Instagram business profile linked to this Facebook Page," "Your Page role must be admin or editor to add this Instagram profile," or your Page does not appear at all, you will probably make sure that your Instagram account exists, It's verified and connected to your Facebook account.