Watch our video tutorial on how to  Connect your Social Accounts    Or Follow these simple instructions: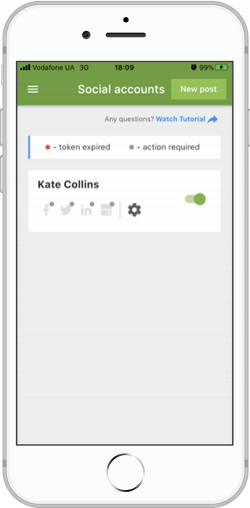 Get started by clicking on the gear icon and you'll get to the Manage connections screen where you will be able to authenticate your accounts, just click each icon, hit connect and enter your credentials.
Facebook - an important thing to remember about this powerful platform is that you can post automatically only to business pages, not your personal profile. If you don't have a page, you can create it just from this screen: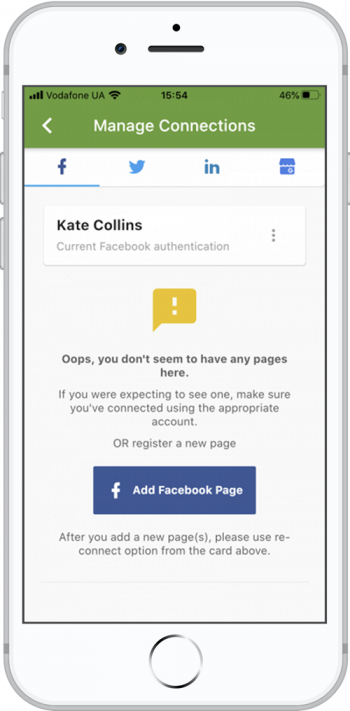 Name your Page after your business, or another name that people search for to find your business. Use the About section to tell people what your business does.
Choose photos that represent your business well. Many businesses choose to use their logo as a profile photo. For the cover photo, choose an image of your shop, products or from a current marketing campaign.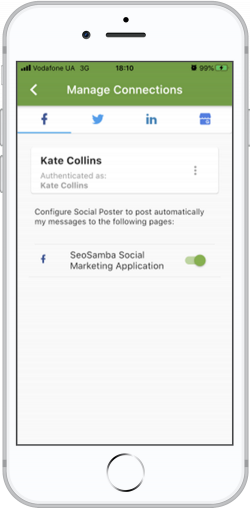 Twitter - is friendly and simple, just click Connect, Authorise App and enjoy posting! Let your followers see what's happening.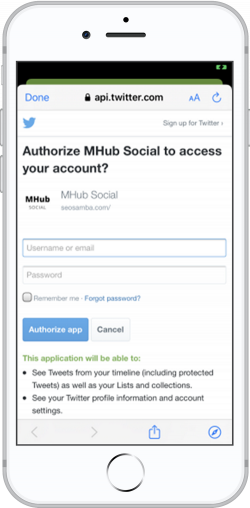 Linkedin - Click Connect, add your account credentials, if you don't have one - go ahead, create it!
Reach your ideal customers on the world's largest professional network. Whether your objective is to build brand awareness, generate leads, or drive website traffic, LinkedIn is the right tool to drive awareness and leads in the world's most viewed professional news feed.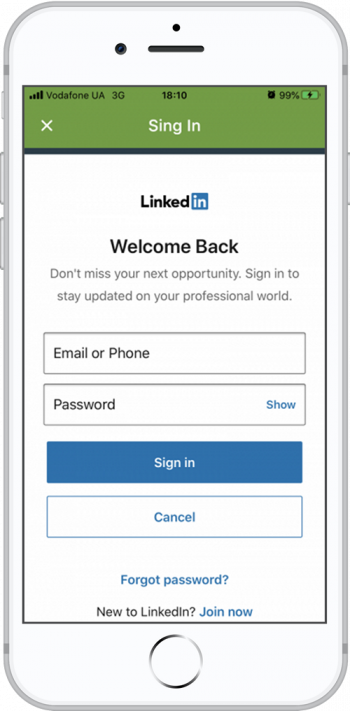 On Linkedin, you can post to both a personal profile and company pages, so go ahead and activate the switcher to allow posting to your pages: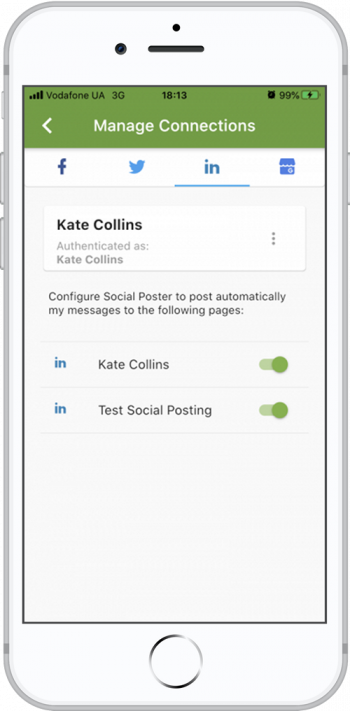 With Google My Business you can communicate announcements, events, and promotions to your audience. Keeping customers up to date on your business keeps you top of mind. In addition, each of these post types has a call to action, making engagement easier and more likely. If applicable to a particular search, content from your posts may even display in your result. Hope you've got an authorized listing already, just click connect, continue and select your google account, in a moment you'll see your GMB account connected,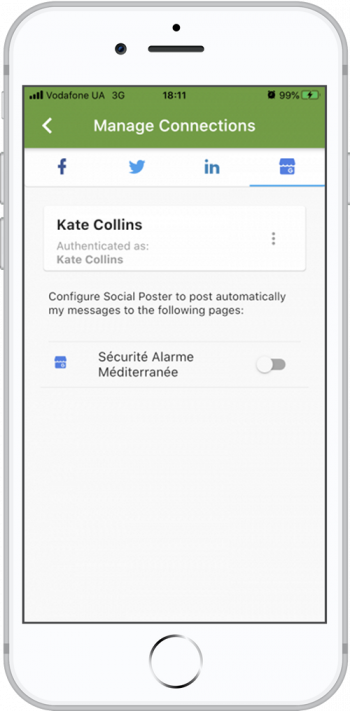 just turn this switcher on to enable posting to GMB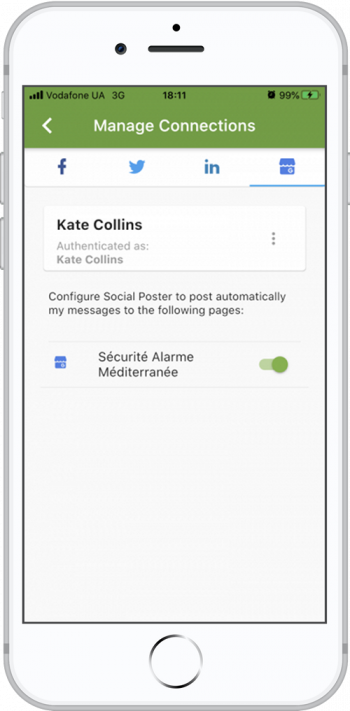 That's it, you're all Set up! Let's create a new post!